Considerations for financial institutions to improve the software vendor and selection process.
The financial services industry relies heavily on best practices. These are implemented throughout day-to-day business operations covering almost all areas within the lending and leasing lifecycle. However, when it comes to the software vendor evaluation and selection process, there is no consensus best practice among financial institutions.
For most firms, this means software vendor evaluation and selection is a time consuming, paper intensive and expensive endeavor. Often failing to achieve its stated objective, many financial institutions never complete the process and revert to maintaining legacy systems already in place.
Why do so many vendor evaluations and selections fail to meet stated objectives?
The project charter
Often overlooked at the inception of the project is the creation of a formal charter. The charter clearly defines the expected outcome of the project, progress milestones and key roles and responsibilities of the parties involved. While this does not have to be an exhaustive and lengthy document, it does form the basis of the project and aligns team vision.
The most critical component of the charter is the inclusion of a project lead with decision making authority and reliable team members. A team with a strong leader, who has the authority to make decisions, will ensure realistic expectations are set and project deadlines are met on time. Often, requests for proposal (RFPs) have overly ambitious timelines and as such, are not met.
The problem becomes compounded when these unrealistic expectations are taken on by the financial institution, giving the illusion the process of vendor evaluation and selection is a simple exercise. The financial institution then understates the impact of the project to their own organization which becomes apparent in the evaluation process. You can see how this can be particularly damaging, given that any software purchase can be disruptive to an organization, especially if it enables a change in business processes.
Requirements gathering
The next most important aspect is requirements gathering within the financial institution. Collection methodology, requirement standards and limits on requirements are issues commonly encountered by organizations at this stage.
The gathering process often results in the division of the RFP among several business units or credit disciplines with the goal of having all requirements met by a single software vendor and solution. The involvement of multiple stakeholders can cause an overlap in requirements, as each team may be looking to resolve a unique issue which is organizational and not specific to the business unit or credit discipline. This duplication often results in the vendor referring to a previous requirement; referral to a prior response adds no value to the RFP.
An ideal solution to this challenge is establishing standards to the requirement itself. In other words, each requirement should be clearly defined and unique. Often, organizations tend to list multiple requirements in a single ask. This leads to an exhaustive vendor response and makes a scoring system (if used) ineffective since the vendor can only choose a single answer (yes, no, 1, 2, 3 etc.), generalizing the solutions fit to multiple requirements.
It's also important to remember that more isn't necessarily better. Focus on what is important to your organization and what you are seeking to accomplish. An RFP with several hundred requirements may seem comprehensive but in reality, will only extend the evaluation and selection process.
You will learn much more about the vendor's proposed solution in the next stage of the process, when you ask for a configured demonstration of the product utilizing your organizations real world scenarios.
Vendor evaluation
When your organization is ready to make a decision, it's important to ensure your process includes a comprehensive vendor evaluation. The following are some key questions to use as a guide when going through the vendor evaluation process.
Questions to ask:
While the vendor may appear to have the ideal solution, does this vendor align with your expectations regarding financial stability, keeping pace with the market and client satisfaction?
You are forming a partnership with this vendor and most likely for an extended timeline. Evaluate the vendor's financial stability the same way you would treat a loan application. Gather financial information and review performance trends.


Is research and development spend on the proposed solution greater than or equal to peers?
It's important (and more than fair) to ask the vendor about their approach to R&D. This can be a signal as to whether the vendor solution is keeping up with market demands. Following up on this question, ask the vendor what significant enhancements have been made to the solution over the past two years and be sure to inquire about the proposed solutions roadmap for the next two years. This not only provides the organization with a history of product enhancements but also confirms continued investment in the solution moving forward.


Do you have client references?
Always ask for client references and an opportunity to speak with them about the proposed solution. This is valuable from both a solution and client relationship standpoint. Be sure to ask questions about solution use, user perception and the overall relationship the reference has with the vendor. In the end, the vendor selection is just as important as the solution they provide.
Shifting priorities of North America's largest banks
A study of the top five strategic priorities for the 100 largest banks in North America
Key takeaways
In summary, an effective vendor evaluation and selection process must include:
A defined plan that properly sets expectations, focusing on what is important to your organization and what it is attempting to achieve while paying particular attention to realistic milestones which are necessary to keep the project on schedule.


The creation of requirements which are not duplicated or have multiple asks within a single requirement, invalidating a scoring system (if one is used).


A thorough evaluation of RFPs once they are received involves asking the right questions to paint a clear picture of the vendors behind the solutions, and how they fit with your organization's mission and philosophy.


Ensuring these elements are a part of your vendor evaluation and selection process will increase your organization's probability of success.
Suggested: Avoiding technical debt: The build vs. buy decision
About the author, Ron Meyer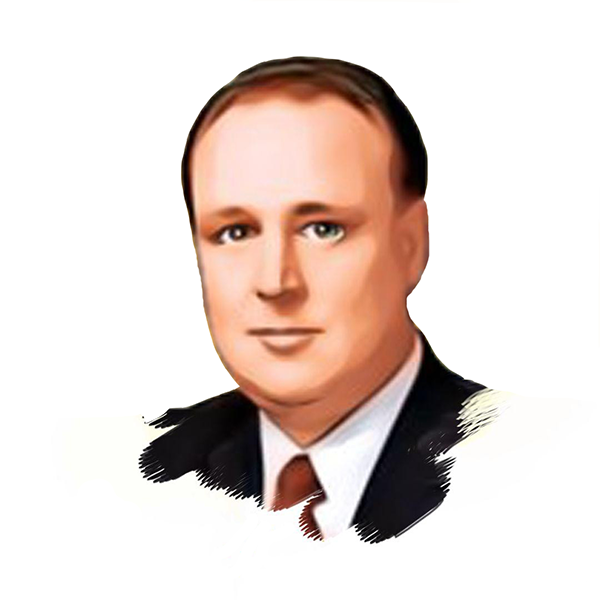 Ron Meyer is a Senior Business Advisor with Linedata Lending & Leasing. With over 27 years of banking experience with a focus on commercial lending, Ron Meyer has held a multitude of lending positions including Vice President and Loan Operations Manager for AMCORE Bank N.A and Vice President and National Operations Manager for Banco Popular. In his current role as Senior Business Advisor, Ron is responsible for directing Linedata's credit-related systems initiatives and enhancing data governance and stewardship efforts.