Cloud migration is often the best option for financial services firms, despite the challenges involved
On 10 October 2023, Windows Server 2012 and Windows Server 2012 R2 will reach end of life (EOL). For asset managers, hedge funds, and private equity firms, the Windows Server 2012 and 2012 R2 EOL will mean important decisions, technical challenges—and some exciting opportunities. This blog post lays out the issues and migration options for decision makers in the financial services industry.
Impact of the Windows Server 2012/2012 R2 EOL
Windows Server 2012 (WS 2012) and Windows Server 2012 R2 (WS 2012 R2) reach EOL on October 10. After that, Microsoft will stop supporting both operating systems. To quote Microsoft, this means that after that date, "these products will no longer receive security updates, non-security updates, bug fixes, technical support, or online technical content updates".
For businesses using WS 2012 or WS 2012 R2, the upcoming EOL is critical for a couple of reasons:
First, failing to migrate to a newer version of Windows Server will greatly increase the risk of a cyberattack. Bad actors are well aware of the impending EOL—and know that many organizations won't have the time, money, or technical resources to migrate ahead of the October 10 deadline. After October 10, cybercriminals will begin scanning the web for running instances of WS 2012 or 2012 R2 to attack. Any organization that does not update will be low-hanging fruit as of October 11.
In addition, businesses still on outdated versions of Windows Server will see an impact on their day-to-day operations. WS 2012 and 2012 R2 bugs will simply be ignored by Microsoft. Compatibility with third-party applications and services will suffer as developers stop supporting an obsolete operating system.
These are clearly undesirable outcomes for any business—and are frankly unacceptable in the high-stakes and compliance-heavy world of finance.
WS 2012 and WS 2012 R2 migration options
There are several options for the Windows Server 2012/2012 R2 EOL, some good, some not so good. Here are the ones to know about:
Extended Security Updates: For businesses that simply can't migrate to a newer version of Windows Server in time, Microsoft provides the option of purchasing Extended Security Updates (ESUs). These are ad hoc updates for security issues deemed "critical" or "important" by Microsoft. However, even Microsoft refers to its ESU program as a "last resort option." ESUs provide basic security coverage—but not much more. They do nothing to address compatibility issues with third-party applications and services. As such, ESUs are not recommended.
Windows Server 2016: Windows Server 2016 (WS 2016) is a possible upgrade option, but also not a good one for most businesses. For one thing, the WS 2016 mainstream end date has already come and gone (January 11, 2022). Furthermore, because Windows Server can be upgraded by as many as two versions at a time, going from WS 2012 R2 to WS 2016 doesn't make much sense: The newer Windows Server 2019 is an equally viable option, and doesn't reach its mainstream end date until January 9, 2024.
For businesses still using Windows Server 2012 (i.e., not 2012 R2), WS 2016 is the necessary next step per Microsoft's supported Windows Server upgrade paths. However, for such businesses, it might be better to make the migration to WS 2016 part of a phased update to a newer OS like WS 2019—or to consider their cloud migration options (see below).
Better, more future-proof migration options
Windows Server 2019: The best of the on-premises options for WS 2012 R2 users, Windows Server 2019 is supported through the beginning of 2024 and has an extended support end date of January 9, 2029. WS 2019 also offers several security and performance enhancements to its predecessors.
Windows Server on Azure: This is the cloud migration option. Using in-house resources or with the help of a cloud migration specialist, businesses migrate their Windows Servers workloads to the Azure cloud. Although not necessarily the easiest option, cloud migration brings substantial operational, financial, and security benefits, and should be seriously considered by all organizations evaluating their WS 2012 and WS 2012 R2 migration options.
Learn about Linedata Technology Services
The benefits of Windows Server cloud migration
Cloud migration is often the best option for financial services firms, despite the challenges involved. There are a few reasons why this is the case:
Security: When Windows Server is running in the Azure cloud, vulnerability management and security patching are handled directly by Microsoft. The response to security issues will be faster than what an MSP hosting Windows Server instances in their data center can offer. In addition, public cloud platforms like Azure provide detailed event logging and easy integration with SOC and SIEM platforms, allowing for improved cybersecurity monitoring, detection, and response.
Cost: Microsoft has been increasing the cost of on-premises software licensing while at the same time incentivizing users to migrate to the cloud. For many businesses, migrating their WS workloads to Azure will be far more cost-effective than remaining on-premises. In addition, using the on-premises version of Windows Server usually requires investment in expensive security software (e.g., access control software, threat detection solutions, and so forth). Azure, however, comes with built-in security that makes it unnecessary to buy additional software, thereby lowering the total cost of ownership (TCO) for a Windows Server deployment.
Flexibility: Perhaps the biggest single benefit of migrating WS 2012 / 2012 R2 to Azure is flexibility. The public cloud is fundamentally a consumption-based model. There is no physical infrastructure to maintain, and no burden of fixed capital expenditures. Usage can be scaled up or down as needed—and computing power is never just sitting idle in an on-premises server or data center.
Cloud migration challenges for financial services businesses
Clearly, there are significant benefits to migrating Windows Server to the cloud. However, cloud migration isn't a quick fix—and for financial companies in particular, there are some special challenges. Leaders in asset management, hedge funds, and private equity firms should not underestimate the challenges of cloud migration. Here are some things to consider:
The need for proper planning: Migrating Windows Server workloads for a financial business is not a "vanilla" IT task. There are numerous third-party and proprietary applications and integrations to consider: trade processing applications, risk analysis tools, calculation engines, and reporting software. Compliance requirements are high, tolerance for downtime is low, and non-technical users are responsible for huge amounts of money. Before attempting a cloud migration, firms need to enumerate, analyze, and assess their entire IT infrastructure very carefully; identify issues that might arise during the upgrade; and make full data and server backups as a contingency planning measure.
The importance of rigorous testing: The best-laid cloud migration plans can still go awry. For this reason, extensive pre-migration testing is needed to minimize the chances of compatibility issues (or other nasty surprises) during migration. If an investment business does not have a robust testing program in place—or the internal IT resources to develop one—outside help will likely be needed.
Specialization when working with an IT partner: Many businesses look to partner with an outside IT vendor when undertaking a cloud migration. However, this can be a challenge for financial services firms because of the unique nature of their server workloads. To be blunt, the vast majority of MSPs and cloud services providers lack the industry-specific expertise to deliver a seamless cloud migration for hedge funds, private equity firms, and other traditional or alternative asset managers.
Learning more
One of the ancillary benefits of global digital transformation is that the IT vendor marketplace is richer than ever. There are now specialist technical services providers in almost every industry, financial services included.
At Linedata, we've helped numerous hedge funds, asset managers, alternative asset managers, and private equity firms succeed with their cloud migrations. Our Microsoft-certified engineers have years of experience in migrating investment businesses to the cloud—securely, efficiently, and cost-effectively.
Read more about Linedata Technology Services or contact us to learn how we can assist with your Windows Server 2012 or Windows Server 2012 R2 migration.
TO REMEMBER:
• Windows Server 2012/2012 R2 reach end of life on 10 October 2023, after which Microsoft will stop supporting both operating systems.
• All hedge funds, private equity firms, and other asset managers and financial institutions using WS2012/2012 R2 should migrate before that date to avoid operational and (cyber)security risk.
• This Windows Server EOL is an opportunity to migrate part or all of your technology to the cloud, including a move to Windows Server on Azure.
• Linedata Technology Services can help you choose the right approach for your business, with public and hybrid cloud solution design and implementation, and a wealth of cloud migration experience.
About the author, Joshua Barber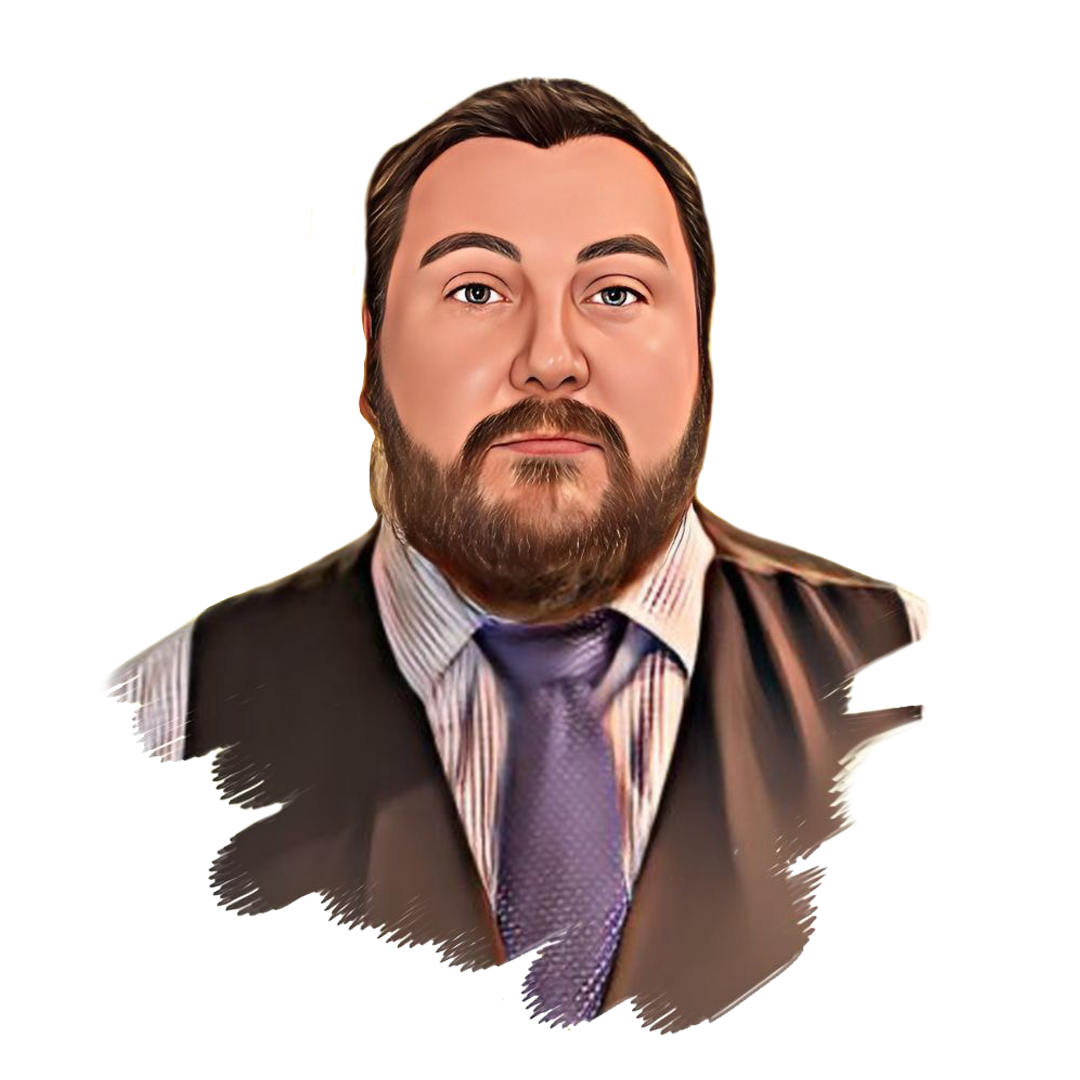 Joshua Barber co-heads Linedata's Technology Services business, which includes Public and Private Cloud, Cybersecurity, and Managed Services. He's spent nearly two decades building and managing IT Service Organization delivery teams, while basing himself in North America, Europe, and Asia. Josh is passionate about delivering excellence and enables IT teams to grow and scale to the rapid and specific requirements of hedge funds, private equity, and asset managers.
More from Linedata
Linedata knows the industry, possesses ample IT expertise, and has the resources to grow with you as you expand your business...
Watch our February 16th webinar with FundFire on demand.
Discover challenges, risks, and opportunities around Microsoft 2023 EOL events and cloud migration in this handy guide.
You wish to access a document relating to the tender offer on the securities issued by Linedata Services (the "Offer").

The Offer is being made exclusively in France. The documents and information relating to the Offer are to be circulated only in France, and not in any other country.

Generally, the distribution of any document relating to the Offer and participation in the Offer may be subject to legal restrictions outside France.

You shall not transfer, transmit or display the information or documents relating to the Offer to anyone else. Any person in possession of any document relating to the Offer must comply with the legal restrictions applicable in their country. Non-compliance with the legal restrictions may constitute a breach of the laws and regulations applicable to stock exchange transactions in one of these countries. Linedata Services excludes all liability in the event of any breach of the applicable legal restrictions by any person.

It is your responsibility to ensure that you comply with all applicable laws and regulations. If you have any doubt as to whether you are in compliance, we recommend that you do not continue to try to access this page of our website.

Consequently, for the reasons set out above, we are required to limit access to the pages of our website which are dedicated to the distribution of documents and information relating to the Offer.

By clicking on the lien hereunder, you agree that you confirm that the following statements are accurate:
- I certify that I am a resident of France or of a country where local law allows me to participate in the Offer
- I undertake not to transfer, transmit or distribute the documents and information relating to the Offer in a country where it is not permitted by the applicable legislation
- I agree to be bound by each of the terms of this disclaimer.
Cancel
I agree