LDX NYC 2023
We welcome you to join us in New York City on May 17 2023 to converge with your peers, your Linedata team and executives, and industry leaders for an insightful customer and partner event at Apella. With so much change in our industry, success depends on having an accurate view of what lies ahead.​
This time with you will be extra meaningful as Linedata celebrates our 25th anniversary - Join us at LDX NYC 2023 as we reconnect and prepare for exciting times to come!​
Register now
Linedata Exchange is Back
We welcome you to join us in New York City on May 17th 2023 to converge with your peers, your Linedata team and executives, and industry leaders for an insightful customer and partner event at Apella, overlooking the East River.
With so much change in our industry, success depends on having an accurate view of what lies ahead.
Join us at Linedata Exchange NYC 2023 as we reconnect and prepare for exciting times to come!
Date: Wednesday, May 17, 8:00am – 9:00pm
Event Location: Apella – 450 East 29TH Street
Important times
8:00am Linedata Exchange NYC 2023 commences with registration and refreshments. Lunch will be provided.
8:45am Opening Remarks.
x
6:00pm Cocktail reception.
Agenda
Join Linedata's business leaders for a panel discussion about current events and market trends, and our expectations for the rest of 2023 and beyond. Hear how Linedata has partnered with clients since Linedata Exchange 2019 to successfully adapt to unprecedented market challenges. Business leaders will provide an update on key initiatives across our Asset Management software, Global Services, and Lending and Leasing businesses. 
Generative AI has the power to reshape the financial industry. Recent headlines have spotlighted ChatGPT, including how many banks have banned its use internally. However, the potential for Generative AI and Large Language Models to address industry problems is wide ranging - dramatically improving compliance and oversight, expanding access to data and information, and developing more effective and efficient know-your-customer (KYC) processes to name a few.
Digital transformation has long been underway for many firms, accelerated by the pandemic. But how are companies genuinely transforming? How are their decisions enhancing competitiveness and creating operational resilience within their firms? This engaging panel will debate these questions and share their thoughts on how leveraging cloud capabilities and outsourcing strategies are impacting operational models today and as they evolve in the transformational journey.
The increasing tempo and complexity of global regulation is a significant challenge to senior decision makers and their compliance teams – heightened by new market fears and a focus on shareholder protection. One wrong decision today could mean significant reputational and financial damage tomorrow. Don't get caught out. Join Linedata experts for a discussion on how resources, technology, ESG, cybersecurity and market trends are impacting the buy-side community – and how to prepare for them.
Outsourcing solutions around operations, technology, and investment team support are central to many asset managers' business paradigms. Across the enterprise, firms are re-examining their operating model to remain competitive, create scale and leverage for key-person resources, and insulate the business against market-driven and staffing volatility. With automation, analytics, and AI-based approaches increasingly augmenting outsourcing models, we'll discuss strategies to enable digital transformation, provide competitive edge, and create operational alpha – as well as lessons learned and pitfalls to avoid.
This is a client driven session facilitated by Linedata's Head of Compliance Product, Matt Grinnell, to discuss and brainstorm with you, our clients. What are Linedata Compliance best practices for rules, workflow, configuration? What regulatory topics are keeping you up at night? What are your thoughts on the Linedata Compliance product roadmap? To hear more on these topics and have your say on building a compliance community, join Matt and your peers for this interactive session.
Despite concerns around the macro environment, Private Markets continue to experience growth and growing pains, including need for enhanced level of portfolio monitoring. Increased complexity and specialization, investor and regulatory demands for greater transparency, and a challenging labor market, compounded by tighter margins and inflationary pressures combine to make outsourcing a strategic imperative. Our panel will discuss industry trends, operational challenges, technology solutions and strategies Private Markets are navigating.
Our Asset Management Platform (AMP) has come a long way since the last Linedata Exchange. Come hear how our highly flexible technology and features benefit your business and how your peers are using these to transform their operations. We'll discuss new platform capabilities and introduce examples in portfolio management, compliance and oversight. Get a sneak preview of what's to come with our new collaborative product development.
Building great client-focused and -led products is an essential topic for business and technology leaders alike. We've implemented a collaborative, modern product development process and will share ideas you can put into action in your own firm. Meet with your peers and Linedata's Global Head of Product, Philitsa Hanson, as they discuss the practicalities of ensuring product solutions are helping to drive the next phase of your growth. Hear how to get involved in Linedata's client-centric product life cycle.
As the cyberthreat landscape constantly shifts, the risk for asset managers remains omnipresent. In response, regulators are raising the bar, with new SEC and NYDFS cybersecurity requirements covering everything from breach prevention to notifying stakeholders when losses occur. Our expert panel will discuss the latest threats, new regulation, and strategies for maintaining – and demonstrating – a robust cybersecurity posture and best practices, regardless of the size of your organization.
Join this dynamic session with customers from across Linedata's businesses as they address the question: How has your firm leveraged technology to overcome a recent challenge, what would you do differently and what's next for our industry?
Why attend? Learn what's next for our industry
Network with your industry peers

Visit with Industry Leading Partners
Learn more about our Services Offerings that are enabling market growth 
Platinum Sponsor
Gold Sponsor
Silver Sponsors
With 50 years of experience, DTCC is the premier post-trade market infrastructure for the global financial services industry. From 20 locations around the world, DTCC, through its subsidiaries, automates, centralizes, and standardizes the processing of financial transactions, mitigating risk, increasing transparency and driving efficiency for thousands of broker/dealers, custodian banks and asset managers. Industry owned and governed, the firm simplifies the complexities of clearing, settlement, asset servicing, data management, data reporting and information services across asset classes, bringing increased security and soundness to financial markets. In 2022, DTCC's subsidiaries processed securities transactions valued at U.S. $2.5 quadrillion. Its depository provides custody and asset servicing for securities issues from over 150 countries and territories valued at U.S. $72 trillion. DTCC's Global Trade Repository service, through locally registered, licensed, or approved trade repositories, processes more than 17.5 billion messages annually. To learn more, please visit us at www.dtcc.com or connect with us on LinkedIn, Twitter, YouTube, Facebook, and Instagram.
Amazon Web Services (AWS) is the world's most comprehensive and broadly adopted cloud, offering over 200 fully featured services from data centers globally. Millions of customers—including the fastest-growing startups, largest enterprises, and leading government agencies—are using AWS to lower costs, become more agile, and innovate faster.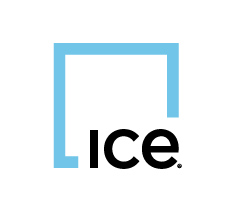 ICE is a Fortune 500 company that designs, builds and operates digital networks to connect people to opportunity. We provide financial technology and data services across major asset classes that offer our customers access to mission-critical workflow tools that increase transparency and operational efficiencies. We operate exchanges, including the New York Stock Exchange, and clearing houses that help people invest, raise capital and manage risk across multiple asset classes. Our comprehensive fixed income data services and execution capabilities provide information, analytics and platforms that help our customers capitalize on opportunities and operate more efficiently.
Votacall is a leading provider of cloud-based voice solutions and business communication systems, with expertise in VoIP, unified communications and call center design and deployment. The company is committed to delivering fully managed communication solutions that improve an organization's flexibility and provide more control over costs, all while offering complete solution design and customer onboarding, 24x7 U.S. based support and an overall customer experience that is unmatched in the industry.
Crown Castle owns, operates and leases more than 40,000 cell towers and approximately 85,000 route miles of fiber supporting small cells and fiber solutions across every major U.S. market. This nationwide portfolio of communications infrastructure connects cities and communities to essential data, technology and wireless service – bringing information, ideas and innovations to the people and businesses that need them.
Moments to remember
Linedata Exchange (LDX) is a global ​series of premier events filled with opportunities to network with industry experts and the Linedata team.
Quotes from LDX London 2022
It was a very interesting day, and it was certainly good to get an idea of the direction that Linedata see's itself going in the future.
Linedata customer​
Thank you for your immense hospitality this week. That was a really well-run event. ! #LDXLondon2022!
 Linedata customer​
Nice to see so much expertise in one place, a rare occurrence!
Linedata customer​