JOIN US
Linedata Exchange London
October 11 2023
Westin London City Hotel, 60 Upper Thames St.,
London EC4V 3AD, United Kingdom
LDX London 2023
We welcome you to join us in London on October 11, 2023 to converge with your peers, your Linedata team and executives, and industry leaders for an insightful customer and partner event at the Westin London City. With so much change in our industry, success depends on having an accurate view of what lies ahead.​​
 
This time with you will be extra meaningful as Linedata celebrates our 25th anniversary. ​​
Join us at LDX London 2023 as we reconnect and prepare for exciting times to come!​​
Agenda
Gain a 360-degree view of how Linedata is leveraging advanced technologies, including generative AI, modern architecture, cloud-based software, and outsourcing services to provide relevant solutions to ever-evolving market requirements.
The funds industry has invested heavily in technology to support operations and growth. Yet these platforms can limit agility in a fast-moving business and tech environment. With 'rip-and-replace' rarely realistic or desirable, how can you transform while maintaining dominance and delivering excellent investor value and client service? We'll discuss managing operational change, from the drive for efficiency to outsourcing across the value chain, shifting workforce dynamics, cloud, cybersecurity, and AI.
An important next step in Linedata's AMP journey is the evolution of Optima as an operational workflow and oversight platform for integrating Linedata fund services solutions and third party applications. This session will outline key developments and benefits: the launch of Web Icon, TA transformation, and the ability to work with third-party solutions.
This session will look at key market and regulatory drivers (UCITS V, ESG, SFDR, T+1), and how Linedata solutions address these with an integrated approach to process automation and digitization, including use cases.
Deep dive the challenges that Asset Managers and Hedge Fund clients face and learn how Linedata's AMPlified software and Global Services offering can help to address these.
Panel discussion on generative AI benefits and pitfalls, practical applications for asset managers and servicers, Linedata proofs of concept, stories from the field, and insights from our newly released research report
Join this dynamic session with Linedata customers as they address the question: How has your firm leveraged technology to overcome a recent challenge and what's next for our industry?
Why attend? Learn what's next for our industry
Network with your industry peers

Talk with Industry Leading Partners
Learn more about our Services Offerings that are enabling market growth 
Sponsors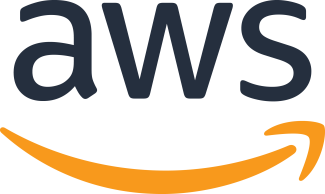 Moments to remember
Linedata Exchange (LDX) is a global ​series of premier events filled with opportunities to network with industry experts and the Linedata team.
Quotes from previous LDX events
It was a very interesting day, and it was certainly good to get an idea of the direction that Linedata see's itself going in the future.
Linedata customer​
Thank you for your immense hospitality this week. That was a really well-run event. ! #LDXLondon2022!
 Linedata customer​
Nice to see so much expertise in one place, a rare occurrence!
Linedata customer​