Linedata Exchange London - Highlights
During Linedata Exchange London 2022, panelists discussed how automation, outsourcing and efficiency
together are the recipe for success and how assets like crypto are changing the landscape.
Linedata Exchange is Back
We welcome you to join us in London on 6 October 2022 to converge with your peers, your Linedata team and executives, and industry leaders for an insightful customer and partner event at the new Westin London City.
With so much change in our industry, success depends on having an accurate view of what lies ahead.
Join us at Linedata Exchange London 2022 as we reconnect and prepare for exciting times to come!
Date: Thursday 6 October 2022
Event Location
The Westin London City, 60 Upper Thames Street, London, EC4V 3AD, United Kingdom.
Important times
11:00am Linedata Exchange London 2022 commences with registration and refreshments. Lunch will be provided.
5:30pm Drinks reception.
Agenda
Join Linedata's business leaders for a panel discussion about current events and market trends, and our expectations for 2023 and beyond. Hear how Linedata has worked with clients since LDX 2019 to adapt to unprecedented market challenges, with updates on key initiatives including AMP and our Client Engagement Program, plus a preview of our upcoming Global Services business rollout in Europe.
Our Asset Management Platform (AMP) has come a long way since our last Linedata Exchange. Come hear how our highly flexible technology and features benefits your business and how your peers are using these to transform their operations. This panel will discuss new platform capabilities with specific examples in portfolio management, trading, and oversight. Get a sneak preview of what's to come with our new collaborative product development.
The imperative to transform back-office operations has never been greater. Learn how our Optima fund administration platform and analytics services help Icon clients reduce cost and risk, enhance efficiency and scalability, and achieve ongoing process improvement through digital transformation. Hear from one of our clients as they describe the journey they are undertaking and why they have chosen Linedata as their partner.
As we might be tempted to consider cryptos as just another asset class, DeFi are the visible part of a bigger change for the asset management industry, and will induce changes in the way we do business, operationally, commercially and in terms of regulation. Technologies coming with cryptos will further accelerate a broad transformation of asset managers, with strategic decisions to make in the short term to benefit from this revolution.
Whilst the digital transformation had been underway for some time, the global pandemic was undoubtedly an accelerator for change. But are companies genuinely transforming or simply 'updating'? Technology capability is at an inflection point.. Is the technology 'tail' wagging the dog? Looking post pandemic, where can you best gain a competitive advantage - by a focus on making better investment decisions, optimizing operations or on client experience? The panel will share their thoughts on this, on initiatives within their own organisations, and the challenges of aligning digital transformation to business objectives & KPIs.
Outsourcing operational, technological as well as investment team support is no longer a new concept. What historically has been a limited backoffice or arm's length activity has now become central to an asset manager's operational paradigm. Across the enterprise, firms are re-examining their operational business model to ensure that they are both remaining competitive amongst their peers, are creating scale and leverage for their key-man resources, and are insulating the firm with respect to market driven and staffing driven volatility. We will discuss the evolution of the outsourced operating model, why firms have accelerated adoption, how one should approach the adoption, lessons learned and pitfalls to avoid.
Explore business intelligence, data and analytics throughout the asset management process with our panel of experts. Given asset managers' desire to gain a competitive advantage with data, we discuss best practices and techniques for leveraging data for business benefit and actionable insights. We will discuss how data requirements have evolved over the last few years, how your peers are leveraging analytics, including machine learning and AI in the investment process and where business intelligence is enhancing return and reducing risk.
The increasing tempo and complexity of regulatory change have made it much harder for buy-side firms to effectively focus their attention and resources. The 'FOMO effect' is keeping Chief Compliance Officers awake at night, as incorrect decisions now could mean major reputational and financial damage later. Don't get caught out. Join Effecta Compliance and Linedata experts for a preview of upcoming regulatory changes and trends that will impact the buy-side community – and how to prepare for them.
Building great client-focused and -led products is an essential topic for business and technology leaders alike. We've implemented a collaborative, modern product development process and will share ideas you can put into action in your own firm. Meet with your peers and Linedata's Global Head of Product, Philitsa Hanson, as they discuss the practicalities of ensuring product solutions are helping to drive the next phase of your growth. Hear how to get involved in Linedata's client-centric product life cycle.
Private Markets are experiencing explosive growth – and growing pains. Increased complexity and specialization, investor and regulatory demands for greater transparency, and a challenging labour market, compounded by tighter margins and inflationary pressures combine to make outsourcing a strategic imperative. Our panel of Private Markets experts will discuss industry trends, outsourcing strategies, the role of technology, and how to identify which back-office processes that are ripe for outsourcing.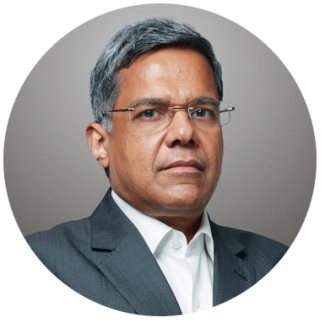 Why attend? Learn what's next for our industry
Network with your industry peers
Hear about the next phase of evolution for Linedata's Asset Management Platform

Qualify for 5 certificated CPD hours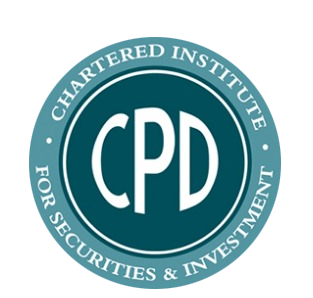 Talk with senior executives from your Linedata Team
Our Partners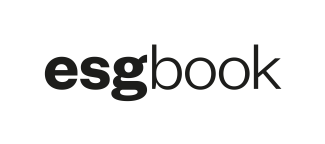 Nearby transport
Underground stations: 
Cannon Street- 0.2 km E from property
Mansion House- 0.2 km N from property
Train Stations:
London Blackfriars- 0.4 km SW from property
London Cannon Street- 0.2 km E from property
Nearby airports:
London City Airport - 7.9 KM from property
Gatwick Airport - 49.6 KM from property
Heathrow Airport - 17.4 KM from property