What will the impact of this digital transformation be on the finance sector's workforce?
Digital transformation isn't a new topic in the finance sector. Over the past few decades, many financial institutions have been investing in the adoption of new technology across their business. But, adoption was often slow, with some organizations hesitant to invest too much too quickly into new technology and practices.
Then, the pandemic struck the final blow. Organizations that may have been hesitant to adopt technological solutions and invest in customer-facing products underwent digital transformation seemingly overnight.
According to a McKinsey Global Survey of executives, the pandemic accelerated the digitization of customer interactions and internal operations by three to four years. And the share of digital or digitally enabled products in these organizations' portfolios accelerated by an incredible seven years.
This rapid acceleration of digital transformation occurs across industries, and financial organizations are not to be left behind. From investing in the automation of once manual tasks to the use of Artificial Intelligence (AI) in lending practices, financial institutions are investing heavily in digital transformation projects, leaving some to wonder: what will the impact of this digital transformation be on the finance sector's workforce? Let's look at the role technology looks to play in the years ahead.
Technology is creating opportunities for a new workforce, but it is also leading to an improvement in job satisfaction.
Technology and automation: An evolution of roles
Historically, one of the number one fears surrounding digital transformation has been the loss of jobs. As internal processes and customer-facing products rely increasingly on technology and automation, the concern has been that the workforce will suffer from a massive decrease in job availability.
Interestingly, as the finance sector adopts technology, roles are not disappearing. Rather, they are evolving, and the allocation of people's resources is simply shifting.
In its "Future of Jobs Report 2020," the World Economic Forum estimates that although 85 million jobs will be displaced by technology, 97 million new jobs will be created simultaneously by 2025.
Another analysis, assessing five years' worth of business data to understand the impact of automation on employment, revealed that automation and technology are not leading to a downturn in jobs. While the firms studied may be reducing their workforce after adopting technology, they showed a general uptick in hiring overall. This is attributed to the fact that as automation and technology helped these firms become more productive, they were actually in a position to hire more than ever before.
It is not a matter of fewer jobs. It is simply a matter of shifting needs.
Fraud Prevention in SMB Lending with Aite-Novarica Group.
Learn how your financial institution can keep pace with market demand while effectively identifying and guarding against fraud attempts.
Leveraging technology adoption to improve job satisfaction
Technology is creating opportunities for a new workforce, but it is also leading to an improvement in job satisfaction.
Banking has long involved a variety of tedious tasks. Manual data entry, laborious analytics, and repetitive work have led to employee burnout.
Through technology, financial institutions are improving job satisfaction by eliminating time-consuming and mundane admin tasks. Employees are left to focus on more meaningful work, creating a greater sense of purpose and accomplishment.
This has also led to a more productive workforce. While automation and AI have taken on the role of monotonous work, employees are freed up to become specialists in their field. Additionally, technology is tackling many tasks that have long been prone to human error or biased judgment. With this digital transformation, banking and lending institutions are becoming fine-tuned, highly profitable, and better positioned to grow their workforce.
Digital transformation no longer a nice-to-have
At a time when employee retention has become task critical and attracting and retaining customers is imperative to business success, digital transformation is no longer a nice-to-have. Banks and financial institutions that do not adapt will fall behind. They will lose out on top talent and quickly become incapable of keeping up with the competition.
Conversely, those who invest in digital transformation will boost productivity and increase their competitive edge. This will not only profit the business but will benefit their workforce — a win for everyone involved in the industry.
Savvy business leaders will guide the way, looking for better processes and products backed by the power of leading technology. The result will be a brighter future for the business and the employee.
About the author, Tay Shah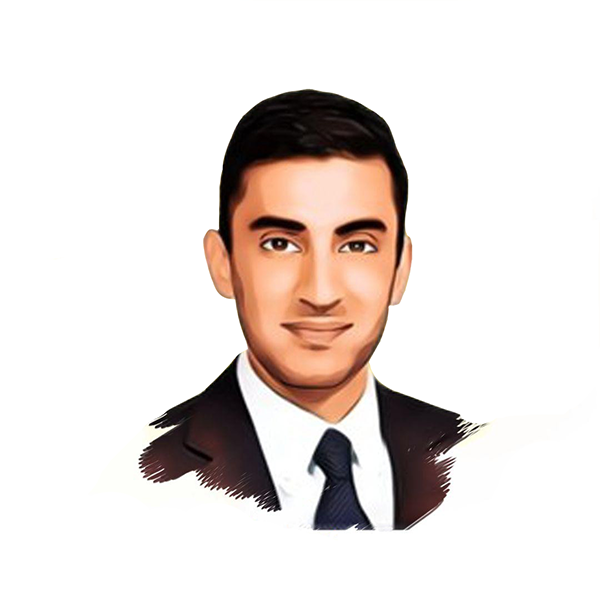 Tay Shah is a Senior Business Development and Client Relations executive with over a decade of experience working with clients and prospects to enhance value and solidify business partnerships. Tay's professional remit falls within sales for Financial Technology solutions within the emerging markets of the GCC, South Asia, United Kingdom, and the Unites States. He has worked for large organizations including Vista Equity Partners, FIS, Lloyds Banking Group, Thomson Reuters, and Linedata. Tay's key area of expertise are within Account Management, Business Development and working with front-line sales teams to ensure quota attainment.