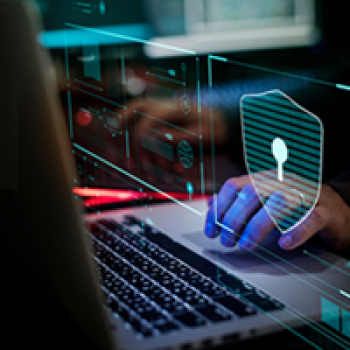 From loan stacking to counterfeit documentation, fraud is a significant and ongoing concern for financial institutions, especially in the fast-paced landscape of small and medium-sized business lending (SMB lending).
Request access to this webinar replay featuring special guest, David O'Connell of Aite-Novarica Group to learn how your financial institution can keep pace with market demand while effectively identifying and guarding against fraud attempts.
Learning outcomes:
Gain insights into markets trends
Learn about the perpetrators
Discover new strategies for building stronger fraud prevention protocols
Presenters:
David O'Connell, Strategic Advisor, Aite-Novarica Group
A former commercial lender of 14 years, David O'Connell brings to his lending coverage extensive hands-on and granular knowledge of banks' challenges in building businesses that lend safely, cost-effectively, and at scale. Broadly scoped, David's coverage of lending encompasses the small-and-midsize-business market, commercial and industrial markets, automation's benefits for scaling lending operations, fraud deterrence in lending, and the lending industry's recent transformation by the COVID-19 pandemic in general and relief programs such as the Paycheck Protection Program in particular.


Ron Meyer, Senior Business Advisor, Linedata
With over 27 years of banking experience with a focus on commercial lending, Ron Meyer has held a multitude of lending positions including Vice President and Loan Operations Manager for AMCORE Bank N.A and Vice President and National Operations Manager for Banco Popular. In his current role as Senior Business Advisor, Ron is responsible for directing Linedata's credit-related systems initiatives and enhancing data governance and stewardship efforts.