Financial institutions are leaving big, burdensome upgrades behind.
The future of the upgrade: Continuous Integration (CI)/Continuous Delivery (CD) cloud-based software
Having worked in both sales and customer success roles in the financial services solutions field, I understand that new technology implementation projects can be painful. Project timelines are often lengthy and require not only significant financial investments but the allocation and re-allocation of people resources as well. However, all efforts made are well worth the energy when the financial institution realizes ROI. Everyone is happy.
And then it's time to upgrade. Technology has advanced, competitors are encroaching, customer and user expectations have evolved and luckily, your vendor has been innovating. A newer, better version of the technology you rely on is available. But no one at the financial institution – not business leaders, not finance, and not IT – has an appetite for another big project.
Everyone knows technology will keep advancing, so why not wait a bit longer and catch up when the vendor releases the next version? What's the risk?
The risk of not upgrading is tremendous when you consider always-advancing security threats, thinning margins that would benefit from efficiency and scale, evolving customer expectations and a packed competitive landscape. A report by the UK's Financial Conduct Authority shows that nearly 50% of banks do not upgrade old IT systems when they should, causing disruptions or outages.
Based on what I've seen, under-investing in technology many years in a row eventually requires a technology stack overhaul, and the financial institution finds themselves at step one of a major project. Typically, this ends up being an even larger undertaking as it will disrupt an entire ecosystem.
"Moving from a traditional upgrade schedule to a CI/CD world is one of the most meaningful digital transformation plays a financial institution can make."
The solution to this problem exists in Continuous Integration (CI)/Continuous Delivery (CD) cloud-based software. CI/CD software done right and deployed in the cloud eliminates traditional upgrades. Software vendors leverage CI/CD to deploy new features and enhancements to clients immediately as they are developed and released.
Clients don't need to wait for a new version to be available while competitors pass them up and there are no major upgrades to allocate resources to. Small and controlled code changes are provided more often and require significantly less effort for an IT team to implement. In most cases, there is no cost for these bite-size upgrades; the price factors in on-going innovation and deployments.
Charting your path
The path to CI/CD will require investment, energy and buy-in, but it will be the last major project. In most cases CI/CD does require being in the cloud, which is a comfort zone hurdle many FIs are overcoming faster than in years past. Considering that it will be your last painful upgrade, take the following recommendations into account:
Completely replace legacy systems
Many financial institutions minimize the potential of shiny new technology by layering it over legacy systems. Here are the problems with that method: legacy systems aren't designed to run real-time (and your new technology likely offers opportunities to service customers or aid your users that only work in real-time), your legacy systems will require complicated integrations that will continue to cause problems and, if you are like most FIs, there are few employees around today that understand the legacy stack completely.
One of the reasons fintech companies are so agile is that they don't have legacy systems to contend with. According to research completed by Deloitte, many CIOs recognize that legacy systems hold them back; 64% of survey participants are currently modernizing legacy platforms or implementing next-generation enterprise resource planning software. Moving to CI/CD with your technology vendors is the best time to decommission legacy systems altogether and modernize data management going forward.
A cloud of certainty
A guide for smoothly transitioning your financial institution to the public cloud
Make the case for the future
According to a PwC Global CEO Survey, 70% of financial services leaders reported that speed of change in technology was a concern. With long periods between upgrades, it's becoming impossible to keep up. And as big technology companies such as Amazon, Square and PayPal make forays into small and medium-business lending, the stakes are higher than ever.
To keep up, financial institutions will need to embrace CI/CD models. That doesn't mean decision-makers will be easily convinced. I suggest working with your vendor to develop the business case. Together, you'll find plenty of wins in scale, efficiency, cost savings and a lower total cost of ownership to justify the move. 
Prepare to partner
This will be a big leap and should be considered part of a strategic objective, rather than just an upgrade. It will be important to keep your business priorities straight, plot the course while building in agility, and invest in carefully sourcing the right partners. Once you're in the cloud, you'll find that cloud culture is open, and integrations are easy.
Instead of trying to find everything you want in one solution, plan to integrate with vendors who specialize in areas that are important to your customers. Whether you want to leverage artificial intelligence to do more with your data, offer digital assistants, or add in security features like retina scanning, everything you can dream exists – just not necessarily in one solution.
It's time to disrupt the traditional upgrade. Financial institutions have an opportunity to stay up-to-date, meeting customer expectations, increasing the efficiency of users, and offering the latest in security enhancements without more major upgrades by moving to CI/CD models. The ones who build ecosystems that never stop evolving will win the future, and who wouldn't want that?
Suggested: Choosing a new technology vendor: Five questions to ask
About the author, Paul Stanczak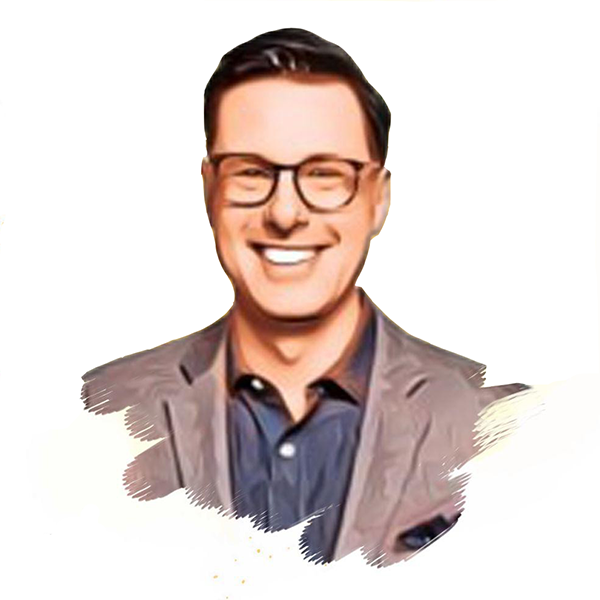 Paul Stanczak is VP of Sales at Linedata Lending & Leasing. A tenured sales and marketing executive with over 15 years of experience in the fintech, media, and automotive industries, Paul believes in technology's ability to attract customers, increase revenue and provide an irreplaceable service to the finance community.
Linedata Digitalization Services
Evolve your customer journey with our digital transformation technology. 
No matter where you are on the path to digital transformation, our flexible software solutions support you.