In a work from home world, cybersecurity starts with endpoint protection.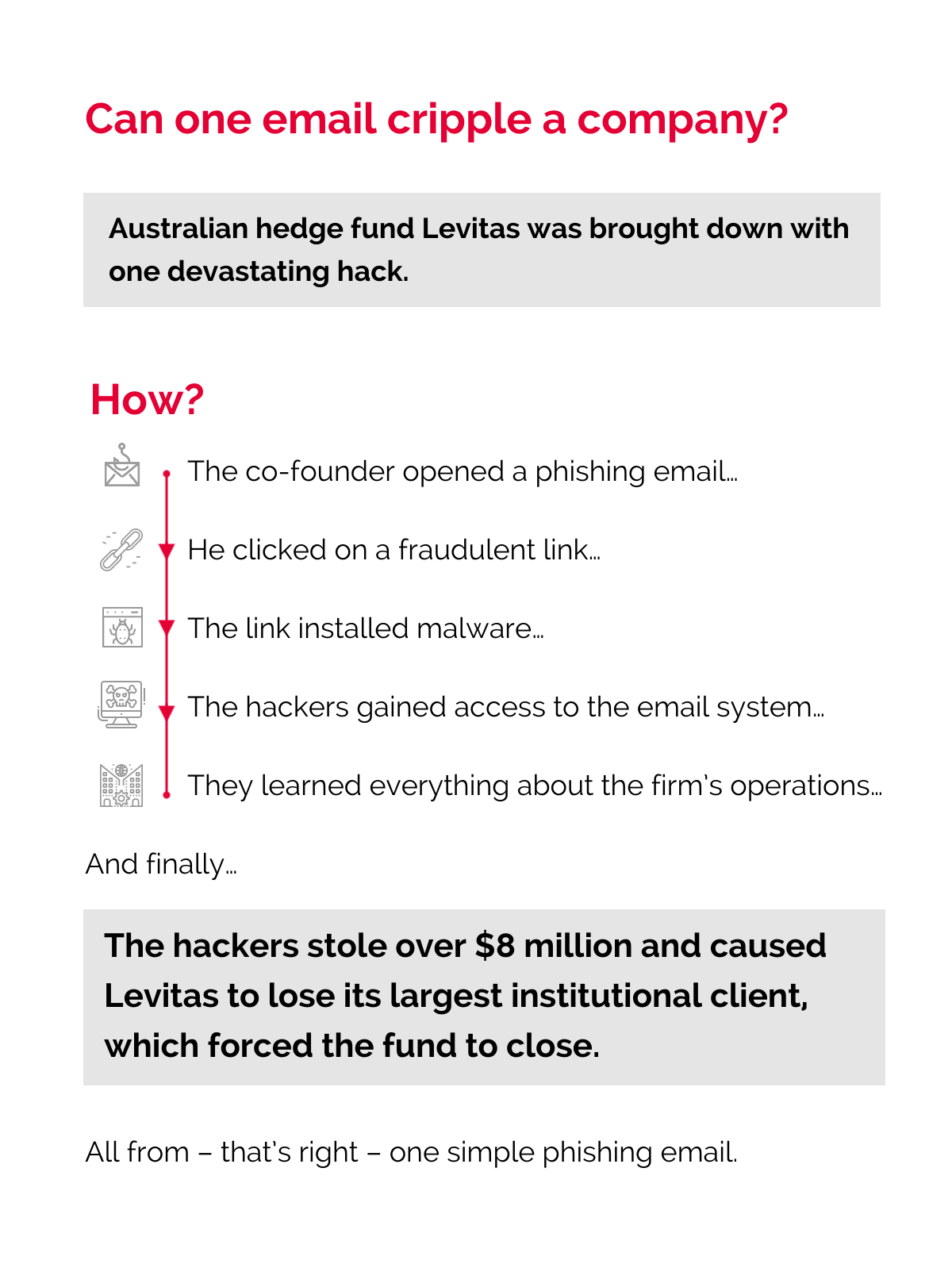 It's no secret that the pandemic accelerated the shift to remote work. But the scale of the shift is truly eye-opening. The Future Workforce Report expects the number of remote workers to nearly double pre-pandemic levels by 2025. In fact, Gartner reports that 53% of U.S. workers will work remotely at least one full day per week in 2022.
While many employees prefer working remotely, the arrangement adds a substantial risk for regulated firms, including asset managers, hedge funds, and private equity: increased cybercrime vulnerabilities.
The pandemic was a boon for cybercriminals
How drastically has remote working affected security? The United Nations has seen a 600% increase in cybercrime since the pandemic started, and the costs to businesses are staggering. Global cybercrime costs are expected to reach 10.5 trillion USD by 2025, up from $3 trillion in 2015.
And today's cybercriminals aren't just hitting traditional targets like major banks and retail powerhouses. According to a McAfee study, 81% of global organizations have experienced an increase in cyber threats since the COVID-19 pandemic, with 79% experiencing downtime due to cybersecurity risk.
The cybercrime problem is widespread and indiscriminate, and private equity firms and hedge funds are particularly vulnerable.
Cybersecurity risks for regulated firms
While they hold substantial financial influence and responsibility, most private equity firms, hedge funds, and registered investment advisors aren't particularly large companies, at least in terms of staffing and IT systems. As such, they don't typically have the internal cybersecurity resources of, say, Fortune 500 financial institutions. These behemoths have large internal IT security teams with huge budgets, and they've been slowly growing remote cybersecurity capabilities over the course of many years.
Most PE firms aren't nearly as prepared. The rapid increase in work-from-anywhere employees has dramatically expanded the attack surface of these organizations. Employees now access and share sensitive company data and information using insecure home and public Wi-Fi. The result? Firms have difficulty managing and monitoring endpoints, creating less visibility and control.
John Hammond, Cybersecurity Researcher at Huntress
"When you are working from home, you are not behind the castle walls anymore. You are working with your own devices, away from the safe perimeter of corporate networks."
Outside the castle walls
As cybersecurity researcher John Hammond told The Guardian, "When you are working from home, you are not behind the castle walls anymore. You are working with your own devices, away from the safe perimeter of corporate networks." Ultimately, remote workers provide easy targets to cybercriminals.
A recent survey of security leaders and business executives found that 74% point to pandemic-related working conditions (i.e., working remotely) as the main cause of at least one cyberattack. 67% said remote workers were specifically targeted in these attacks.
Clearly, cybercriminals see remote workers as easy prey. But what methods are cybercriminals using to attack remote workers?
Ransomware and phishing are skyrocketing
Certain threats are particularly effective (and growing more prevalent) in this time of remote work — notably ransomware and phishing. There were more than 700% more ransomware attacks in the first half of 2020 than during the same time period in 2019. Then they rose another 93% in 2021. Additionally, according to the Mimecast 2021 State of Email report, email threats rose by more than 64% in 2020. Other eye-opening stats from the report include:
52% of respondents cited the growing volume of attacks among their top challenges
43% said employee naivete about cybersecurity is one of their greatest vulnerabilities
61% suffered a business disruption due to ransomware (up from 51% the previous year)
Prominent examples of cyberattacks are everywhere. You've likely seen news coverage of notable recent attacks like SolarWinds and Kaseya, and the attack that took down the Levitas hedge fund.
And what may be even scarier is that cybercrime is becoming increasingly professionalized. The idea of a lone hacker attacking corporations for sport is no longer the norm. In fact, according to a Verizon study, 55% of all data breaches are triggered by organized criminal groups. Cybercrime has become so effective (and profitable) that organizations like the Italian mafia are even funding it.
What can asset managers do to fight cybercrime?
So, how can PE firms and hedge funds keep their data secure and combat cyberattacks while employees are working remotely?
One of the keys is protecting your firm's endpoints. The most common attacks on remote workers — phishing and ransomware — have something in common. They attack the end user. Protecting your endpoints through Managed Detection, Response and Remediation (MDRR) is crucial in an environment where cybercriminals lurk around every corner of the internet. Fortunately, you don't need the enormous resources of a large company to protect your firm's (and your clients') precious information. With the combination of Security Incident Event Management (SIEM), Security Orchestration Automation and Response (SOAR), and a Security Operations Center (SOC), you can safeguard against disastrous cyberattacks, even with a remote workforce.
Protection specifically designed for your industry
We've served the financial sector for over 20 years, and we know the challenges asset managers face. We designed our Linedata Protect Cybersecurity solution to meet the specific needs of asset managers. Our EDR (Endpoint Detection and Response) and MDRR (Managed Detection, Response, and Remediation) solution combines next-generation antivirus, continuous threat monitoring, SIEM, SOAR, and a full suite of cybersecurity features with a 24x7 SOC to combat cyberattacks in today's complex threat landscape.
About the author, Don Duclos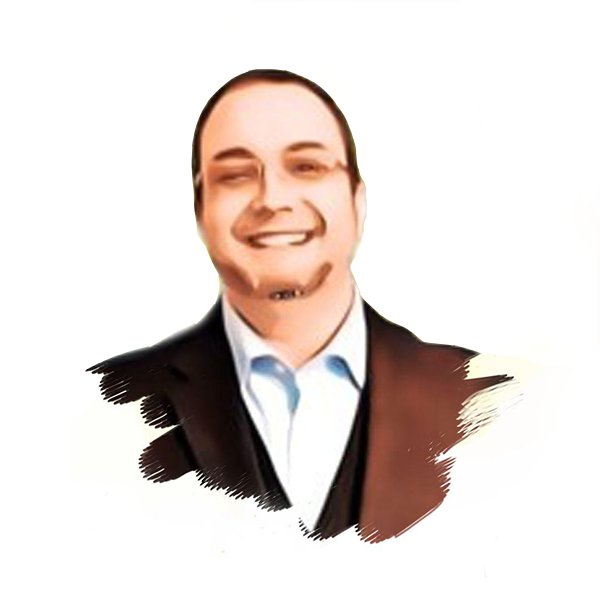 Don Duclos has 20 years of Information Security experience at leading financial institutions and technology services providers. Prior to joining Linedata, he led teams in all three lines of defense (within the business line, Information Security, and Internal Audit) at regulated firms, where he frequently engaged with regulators and examiners from the SEC, OCC, FDIC, and FRB. He is the Global Director of Information Security at Linedata Technology Services.
You don't need a big-budget internal IT security team to get world-class threat protection. Linedata Protect and Linedata Protect Premium provide you with a complete EDR or MDRR solution for a predictable, affordable monthly fee.
Contact us today to learn more about cybersecurity that's designed specifically for the needs of asset managers.