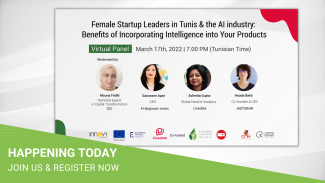 On March 17th, Linedata and its partner Founder Institute hosted a webinar dedicated to the journeys of women invested in Artificial Intelligence.
Ashmita Gupta, Director – Delivery Management – Business Intelligence & Analytics, shared her experience of intrapreneurship and expertise in Artificial Intelligence.
This discussion also highlighted global trends in AI and the contribution of women to this technological adventure.
Access the replay