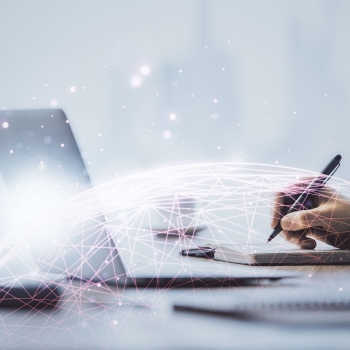 Watch on-demand a thought-provoking discussion about the importance of taking a holistic approach to fund oversight and portfolio compliance.
The virtual roundtable, hosted by Linedata and Funds Europe, addresses the challenges of increasing regulatory and reporting demands. These consume ever more internal resources at ManCos, asset managers, and fund administrators, while contributing little added business value.
Automation and digitalization promise to enhance the effectiveness and efficiency of oversight and compliance programs. But is it possible to turn these traditional cost centers into sources of competitive advantage?
Watch the session for highlights, including:
The importance of automation – and its limitations
Benefits of aligning oversight and compliance processes
Pain points teams like yours face – and how to address these
AI/ML and Generative AI's growing importance for compliance
How better compliance and oversight can support business growth Our panelists represented a broad range of backgrounds and expertise:
Matt Grinnell, Oversight & Compliance Product Manager, Linedata
Lydie Bini, Partner and Business Head, ONE fund management
Ian McCarthy, Managing Director, Compliance Consulting, TillieSta
Nicholas Pratt, Editor, Funds Europ