Asset Management market growth in the Asia Pacific region has been exceptional. But
middle and back-office staff with the right expertise are in short supply. Fortunately,
Linedata can help.
Market growth in Asia Pacific is driving greater demand for middle office and back office outsourcing solutions.
The Asia Pacific region's share of the worldwide asset management industry has grown dramatically in recent years. Private Equity is a particularly bright spot, according to Bain & Company's 'Asia-Pacific Private Equity 2022' report. In 2021 a record $296 billion was invested in Asian private equity deals, an increase of almost $100 billion from 2020. High net wealth individuals (HNWIs) and family offices are shifting their focus to alternative and PE investments, diverting investments from traditional asset classes.
Such market growth has meant recruitment and retention challenges for APAC asset management firms. Experienced back and middle office staff are at a premium. Salaries are soaring, as is the incidence of skill-poaching and valuable staff jumping ship mid-contract.
As a result, the growth ambitions of asset management companies are being squeezed. Expensive front-office staff cannot operate successfully without highly skilled and reliable middle and back-office support staff who understand the firm's strategy and instruments.
Yet such talent has become harder to come by, for several reasons. First, the greater focus on alternative asset classes means new skill sets are required. Then, the supply of ex-pat talent has been affected by pandemic travel constraints and an ensuing gap in training and skilling up new entrants.
Plus, there's the seemingly irresistible pull of tech and crypto for fresh emerging talent versus the more mundane 'traditional' assets space.
None of these factors are helping money managers find and hire suitable candidates. A clear mismatch has emerged between market demands and the staff to meet them.
And, even if companies have ample funds to hire support staff at high salaries, these staff increasingly are just not available in the marketplace.
Why does working with Linedata's Asia Pacific Services team make more sense than ever?
In the Asia-Pacific region, the price differential and availability between recruiting full-time staff and outsourcing for them has traditionally been small, so firms simply hired and trained their own people.
Now, as we've explained, it's getting harder – and more expensive – to hire your own staff. Salary demands are growing daily. Firms are finding that the in-depth reporting, accounting, and data tracking capabilities they need – particularly for alternative asset classes and in private markets – are more easily supplied on a needs basis.
The labor market squeeze means that outsourcing and co-sourcing are becoming the fastest, easiest, and most efficient ways to upscale a business without having to hire, train, and retain staff.
Finding a skilled and value-adding outsourcing solution with Linedata is not an "all or nothing" relationship.
When you choose Linedata as a partner, you benefit from the fact that Linedata offers flexible solutions built around the people and technologies that make up our expert teams; well-established processes developed serving the operational needs of asset management firms in Asia-Pacific and North America for over 20 years.
Let's look at different ways our People, Process, and Technology approach works in practice for our outsourcing and co-sourcing clients:
First, Linedata's highly trained experts could log in and use your infrastructure or technology platforms to perform middle office, accounting, reporting, and other operational functions – that's an outsourcing service. Unlike other providers, you are not bound to enter Linedata's 'ecosystem'; our team works in yours.
Secondly, Linedata's team could use our infrastructure – that's also outsourcing, but unlike many other providers, we don't require you to purchase our technology platform(s) to utilize this infrastructure.
Or, finally, our experts literally work as members of, or as a logical extension to your team onsite or remotely, ongoing or on a consultancy basis – that's co-sourcing.
The co-sourcing option is often preferable when a firm wants to keep all its operations and data 'in-house' while still benefiting from immediate access to trained, expert staff, and the ability to scale up or down as business requirements evolve.
We don't insist on an 'all-or-nothing' approach like many big outsourcing operations so our services can be used on a 'needs only' rather than an all-in or inflexible off-the-shelf basis.
We can help you with trading, order execution, portfolio management, and risk activities as well as purely mechanical but highly skilled back and middle office functions.
Explore our front, middle, and back office outsourcing solutions for
Asia Pacific Asset Managers.
Some ways Linedata has helped individual firms in the APAC region through tricky situations
Linedata operates throughout the region and has assisted its clients with a variety of operational challenges across many APAC marketplaces.
For example, we helped one of our fastest growing APAC clients, a Hong Kong-based market-neutral quant fund, to grow rapidly throughout the Covid crisis thanks to Linedata's separately managed account (SMA) structured services.
The client enjoyed all the advantages of SMA structures without the operational or recruitment headaches that come with servicing SMA's, and at the worst of times for hiring and training new staff.
Linedata gave another Hong Kong multi-strategy asset management firm with both hedge and private markets strategies invaluable backup by enabling them to outsource their daily, monthly, and quarterly fund accounting tasks.
We undertook these processes during a period of rapid staff turnover and an uncertain market. This client gained the advantage of cross-strategy expertise and a scalable service that was reliable, cost-controlled, and stable throughout the contract period.
We've also helped multiple Australian and Singaporean family offices launch their multi-family office processes, and their admin and proprietary trading desks. In both cases we took over the full middle office and shadow NAV, working on these clients' own IT systems.
And those are just a few of Linedata's outsourcing success stories.
Why Linedata as opposed to other providers of middle office and back office outsourcing solutions?
Compared to many global financial consultancies and outsourcing firms, Linedata's capabilities are strategy and asset-class agnostic.
Linedata has a 20-year record as an independent operator within the asset management industry, servicing many types of clients, including hedge funds, private equity, family offices, sell-side firms, and more.
Even more significantly, when we trace back the origins of our company's principals, we can offer five decades of experience in servicing asset managers. Combined with that, Linedata has always focused on integrating its technological capabilities with our deep expertise in research, analysis, and delivery.
This combination has meant we can manage all types of difficult trading and administrative tasks through our domain experts, and with the ability to initiate and implement automation through Artificial Intelligence (AI) and Machine Learning (ML) to address your firm's specific operational and reporting requirements.
Our expertise and value lie in technology combined with deep domain knowledge. That's how we can deliver economies of scale and measurable performance improvement across your operations.
Can you afford not to use Linedata's services now?
About the author, Matthew Jarvis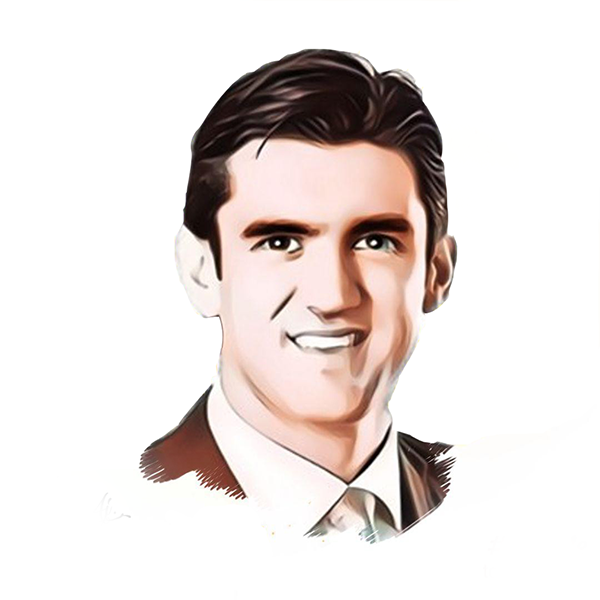 Matthew Jarvis manages the sales and marketing function for Linedata Global Services in Hong Kong. He has a solid understanding and extensive relationships throughout the hedge fund industry in Asia-Pacific, working with hedge funds, hedge fund investors, and other hedge fund service providers.