A Linedata client lost multiple investment team members just as it ramped up for increased new issuances. Our client could not afford to shift work to its other analysts and approached Linedata for a temporary solution until it could hire suitable replacements.
Within 48 hours, Linedata staffed two experienced credit analysts to be members of the client's extended team. In addition to support with $70M in new deals, our analysts provided seamless monitoring of credits previously covered by the outgoing analysts.​​​​​​​
Download this case study now to learn more.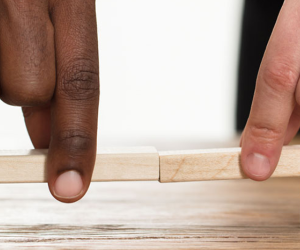 Enabling a CLO Manager to scale rapidly and embrace opportunities
Linedata Risk and Research Services helps client cover staff turnover and identify new opportunities worth over $70M
Your platform for adaptable growth
About Linedata Global Services 
At Linedata Global Services, we provide the financial services industry with the tools, processes and resources to scale their business while enhancing quality and competitive edge. Our finance and technology professionals complement or augment your resources, providing expert advice, business process co-sourcing, IT managed services, cybersecurity, analytics, and next-generation technology solutions that help you drive change, control costs, and manage risk. Choose the tailored solution that fits your needs.
Linedata
With 20 years' experience and 700+ clients in 50 countries, Linedata's 1300 employees in 20 offices provide global humanized technology solutions and services for the asset management and credit industries that help its clients to evolve and to operate at the highest levels..