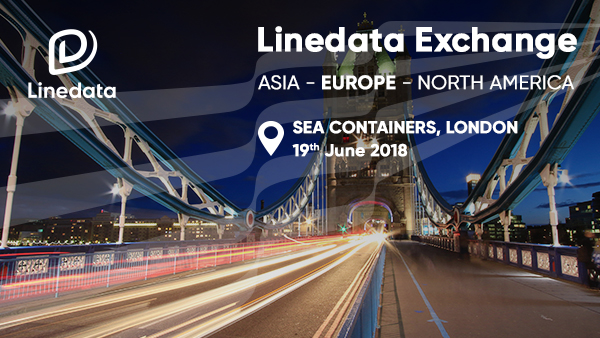 Growth Through Transformation - Digital, Operational and Industry-Wide 
What is Linedata Exchange?
Linedata Exchange is a series of premier events designed to encourage dialogue between key decision-makers in the asset management and credit and leasing communities. It offers the opportunity to engage with experts around informed commentary and content on the subjects that matter most to you.
Hear from industry experts, network with your peers, and share your views.
The events take place annually in Asia, Europe and North America, attracting up to 900 senior level executives and key decision makers across the three events.
Linedata Exchange Europe 2018
Linedata Exchange Europe 2018 will take place at Sea Containers, a fantastic venue at the heart of London's entertainment and commercial district on the South Bank,  on Tuesday 19th June 2018.

The theme for this year's event centres around transformation and how digital, operational and industry-wide transformation can be leveraged to deliver growth. We will be focusing on core elements of technology, operations and human resource to explore the challenges and opportunities that transforming these aspects can and will bring to our industry.
Register Now
Jeffrey Schenck
Product Marketing Manager
@
jeffrey.schenck@ne.linedata.com