Linedata is delighted to have been awarded Best Portfolio Management (PMS) software at this year's HFM Asia Service Awards. The award acknowledges the system's outstanding performance and the expertise of Linedata's client service teams in delivering a best in class solution for Asian clients through Linedata's integrated Asset Management Platform - AMP.
Linedata Asia's Managing Director, Sally Crane comments
"We are thrilled that Linedata has been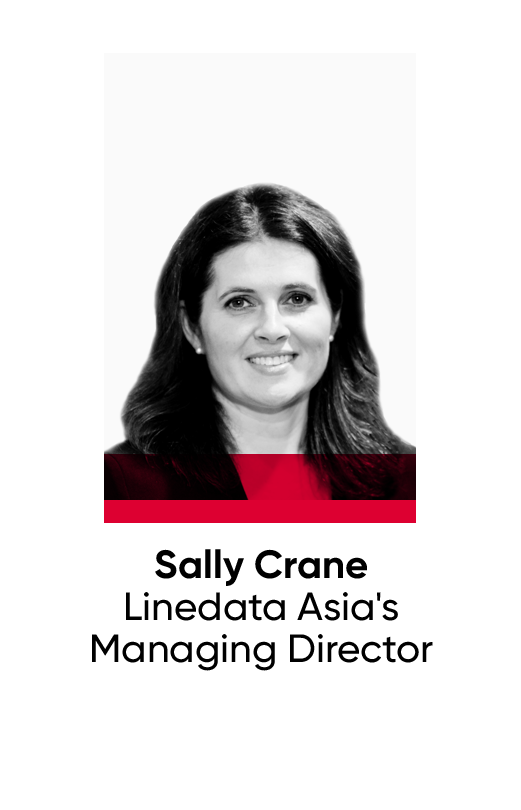 recognized for our commitment to delivering exceptional portfolio management software and client service. We strive to help our clients in the region operate effectively and solve their most challenging requirements. As our clients envision all the things they want their businesses to be, our goal at Linedata is to be the trusted partner by their side to help manage the complexity and reimagine their operations to drive growth." 
About Linedata 
Linedata offers a robust, configurable platform of software, data and services that enable our hedge fund, private equity, wealth, and institutional clients to grow, operate efficiently, manage change, and provide excellent service to investors and stakeholders. With a presence in Hong Kong for over 17 years, we cater to Asia's unique requirements with an end-to-end portfolio management platform and complementary outsourced services offering.
Our hedge fund solution includes robust, flexible portfolio and order management (PMS/OMS) with investor accounting. It powers more than 140 successful hedge funds globally, with over 80 in Asia, including Hong Kong, Singapore, China, Australia, Malaysia, Thailand, and Japan. Comprehensive, scalable multi-asset-class coverage supports a full range of strategies, including L/S, fixed income and quant funds, macro strategies, ETF providers, wealth manager and family offices, managed account platforms and PE funds. Whether you are a start-up fund or an established manager, our platform can be tailored to your needs and scaled to support your growth.
With 20 years' experience and 700+ clients in 50 countries, Linedata's 1300 employees in 20 offices provide global humanized technology solutions and services for the asset management and credit industries that help its clients to evolve and to operate at the highest levels.  
For more information, please contact:
Holly Clifford
Global Marketing Product Manager - Asset Management
@
Holly.Clifford@na.linedata.com