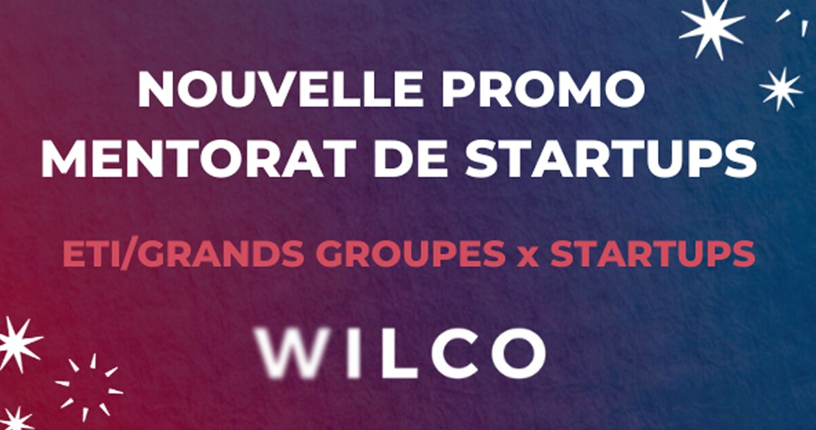 The 12 mentor-startup duos from Linedata and other companies met virtually at the beginning of January for the launch of the mentoring program organized by our partner WILCO, an innovation accelerator.
Gathered in sub-committees, each duo defined the 3 objectives they will work on during the mentoring program. This will take the form of three work sessions of 2 to 4 hours, in person or by videoconference, over three months. Each mentor had the opportunity to talk with several startups in 2021 about their project, their problems, and the help they needed. The mentors then chose the startup they wanted to support.
From Linedata, six employees are involved in this new venture:
Amandine Aury x Lucas Quinonero from Mobeelity. They will be working on employer branding and social performance as an economic lever.
Aurélia Szymanski x Anthony Tabuyo from Urgentime. Urgentime offers an augmented video calling solution for healthcare professionals and sales forces. The mentoring program will focus on the attractiveness and visibility of the offering on the website and social media.
François Levy x Victor Moreau from Bifrost. Bifrost proposes a marketplace to digitalize the reinsurance system, they will prepare the go to market product for large accounts.
Quentin Vincent x Karim Abassi from Tracify. Tracify proposes to provide software that allows clients to digitalize and improve the process of hospital retrocession of drugs for out patients with chronic illness. The mentoring will advise on refining the business plan and the pricing model.
Scott Greenwald x Romain Ginestou & Laura Patricia from Leadjet. All three will work on the go to market offering of the Leadjet CRM solution, focusing on large companies.
Timothée Raymond x Thomas Gouritin from Asispo. They will work together to grow Asispo's business and "professionalize" their technical solution.
See you in 3 months for an update on how they achieved their goals!