AI/ML-as-a-Service boosts asset managers' speed and scale
Technology won't extend your day. But it can win you valuable time to put your best ideas to work.
What would your ideal workday look like? Wouldn't you love more time to brainstorm exciting new ideas over a good cup of coffee? How about having bandwidth to deep dive brilliant insights from an industry expert or a millennial entrepreneur who is challenging the status quo?
Back in the real world, what about that upcoming portfolio review? Do you have everything you need, at your fingertips, in the right format? Or are you spending enormous cycles processing raw data, separating signal from noise, before you can even conduct analysis and make sound investment decisions
If your answer to that is "Yes," our recent advancements in automating investment data management and providing it as a service will change that dynamic for good.
Counting the cost of lost opportunities
In our data-saturated market, a lack of investment data rarely halts business progress or leads to lost opportunities. Instead, it's the (over)abundance of information that is so daunting to process, analyze and act upon. There are strains on the entire workflow, bottlenecks along the way, and information overload. And investment due diligence expectations have only moved one way: upwards.
Firms often have brilliant investment ideas but only limited bandwidth to process information and extract insights from data to validate their ideas. Moreover, opportunities have a very limited shelf life, so unless you can act quickly to process information faster and better than your competition, you will always be at a disadvantage.
Asset managers rarely tell me that data access is a problem. Instead, you and your peers have so much content, both structured and unstructured, that you lack the time and capacity to derive and use relevant data for analysis and decision making. Add to this the necessity of monitoring existing investments and earnings updates and following up with portfolio companies on agreed KPIs, and you seldom have the luxury of time.
Hence, it's not a surprise that COOs, portfolio managers and investment management teams across the industry have increasingly sought to deploy technology to make the data collection process less stressful and more effective. However, this means planning and budgeting for significant tech investments, delaying time to value and potentially costing you valuable opportunities.
 

Realize operational alpha with Artificial Intelligence
  and Machine Learning.
   Learn how you can use outsourcing intelligently
   to embrace AI/ML, manage information overload,
  and create leverage for your investment team.
Investment data – a services-driven approach
At Linedata, we have been at the center of providing bespoke solutions that help investment managers make the best use of their time. For years, clients have trusted us to help them process information, receive intelligence faster, validate ideas and support monitoring of their existing portfolios. These partnerships have enabled our clients to scale without adding inhouse capacity. Our transparent and highly integrated engagements have helped traditional asset managers and alternative funds alike realize the benefits of extended coverage and operations.
Initially, our service enabled value by resource augmentation as a logical extension of clients' in-house teams. The efficiency and cost benefits were obvious, but the engagements were still limited in terms of scale. Now, the maturation of advanced Artificial Intelligence and Machine Learning (AI/ML) technology is helping us deliver major increases in terms of speed, scale, and breadth of coverage.
Seeing the world in a different light
Hummingbirds can see non-spectral colors (invisible to the human eye), extract nectar from over 2,000 flowers a day, and fly lightning fast for very long hours. These amazing creatures inspired us as we designed an Investment Data Management service that will add competitive edge to firms like yours.
Our "Hummingbird Project" that aimed to significantly reduce painful information processing and validation processes is now a reality and gaining rapid momentum. We now offer an intelligent solution that uses cognitive recognition and processing power to contextually extract information across both structured and unstructured data sources. In simple terms we are deploying technology to quickly extract and process relevant information available across multiple sources.
With the capability to rapidly parse through multiple pages of contractual agreements to extract the most relevant terms and conditions, access impact analysis on rumored events or transactions, perform deep dive comps, and access earnings updates within minutes, this goes well above and beyond investment data management. It is market intelligence that is highly customizable and accessible to you almost in real time.
We top this up with custom dashboards that support decision making, drive efficiency, and above all enable you to focus on that important opportunity. The service easily transcends boundaries of sectors, markets, asset classes and geographies, enabling you to scale to expand coverage, evaluate opportunities across the cap structure and gain ready access to intelligent data.
Why then would you lose cycles on deciding whether to buy or build technology applications around your processes? Skip those lengthy waits for implementation, onboarding, and upgrades. Experience true freedom to be able to do what you do best, with us.
About the author, Rama Krishna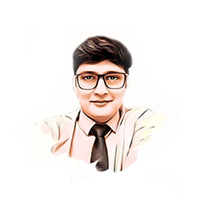 Rama Krishna is the Executive Director, Center of Excellence India at Linedata.
Cognitive Investment Data Management – a new service from Linedata
Digitalization and the data explosion are creating exciting new ways to generate alpha. Our Cognitive Investment Data Management service uses AI/ML to deliver intelligent insights that truly add competitive edge – enabling you to make smarter decisions and scale your business without adding applications or overhead. Win time to drive key decisions that help you grow revenue and achieve operational efficiencies with our proprietary solution which exclusively works for you.