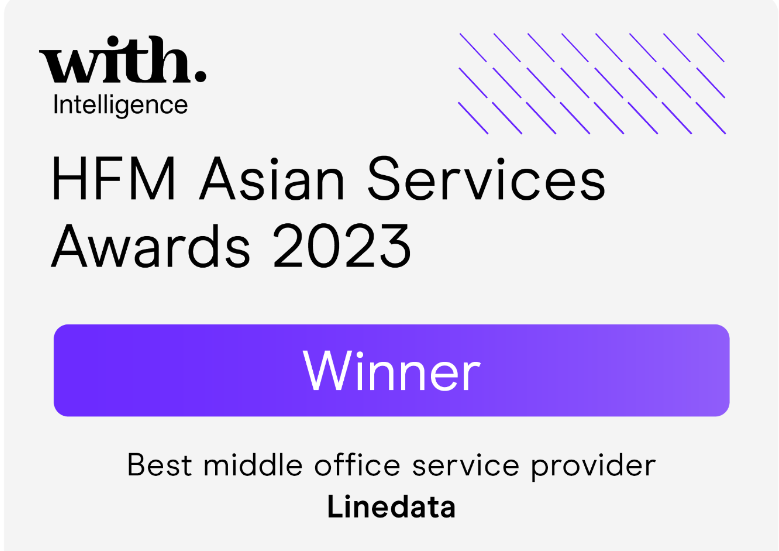 Linedata's success in APAC's most prestigious service provider awards shows our approach of People, Process and Technology is gaining traction
Asset management in APAC may be less institutional than equivalents in the US and Europe, but the sector is maturing quickly.
Over our 15-plus years of experience, we have seen that the needs of hedge funds, private equity and family offices in the region are becoming more complex, as they target diversification and growth with a heavy emphasis on cost and efficiency. Expansion brings new challenges, as firms bump up against an evolving regulatory landscape, increasing investor demands and internal limits on operational capacity.
As the sector moves into a new stage of development, managers understand that failing to meet these challenges in a sustainable way will slam the brakes on their growing ambitions.
Operational efficiency and automation are front and center
It's no secret that Asian managers have had a particularly tough 12 months, with macroeconomic headwinds compounded by global geopolitical tension. This has meant a lot of investor capital, particularly from Western markets, has taken a cautious approach and opted to allocate in perceivably less risky markets.
Despite this, Asian asset managers remain optimistic about growth and are looking to build their operations for the future. What has changed is their approach to growth. Gone is the "empire building" model, which prioritized large in-house teams. Instead, operational efficiency and automation are front and center.
We have recently documented some of these trends in our own Linedata Global Asset Management Survey, released in September. It talks about the rapid evolution in APAC's asset management sector, and the impact on operations of factors like the adoption of outsourcing and AI, demands for greater digitization, new investment strategies and greater regulatory scrutiny.
Linedata Global Asset Management Survey:
Fresh insights about Asset Management in Asia Pacific.
Three paths to scaling for asset managers
Everything in-house. Traditionally, many managers in the region have taken the in-house route to growth. They've invested in talent and, to some extent, technology.

But as they grow, this route becomes both more difficult and more costly. Can you find the specialist people you need, at a reasonable cost? Can you afford to invest in better technology and keep investing in it as you diversify and expand? At some point, managing middle and back-office teams and infrastructure becomes hugely time-consuming, taking managers away from what they really want to be doing - finding opportunities and making deals.

Third-party support. The difficulty and expense of keeping everything in-house as firms scale is persuading more APAC managers to explore outsourcing options. That has tended to be in an ad hoc way, so managers will enlist the support of software vendors, accounting and tax experts, IT and analytics specialists and compliance professionals (to name just a few) as the need becomes apparent.

This reduces the burden to some extent but throws up challenges of its own. All these multiple partners have to be managed. In addition, the most efficient fund operations require data integration, technological alignment, and collaboration between functions. This is by no means a given with the involvement of multiple disparate providers.

A blended approach. There is a third way, and it involves partnering with a trusted service provider who can provide an all-in-one solution – if you need it. These partners have expertise across the entire workflow and can provide the integrated resources (human and technological) you need to scale, but at a predictable cost and without adding to administrative overload.

They can also mold that service precisely to your needs. If you want everything they do, so be it. If you just need to fill gaps in your in-house capacity, that's fine too. The advantage of this "co-sourcing" model (as opposed to straight outsourcing) is that it combines internal and external resources in the most efficient way, creating a true partnership of mutual benefit.
Explore our front, middle, and back-office
outsourcing solutions for Asia Pacific Asset Managers.
Linedata as your partner of choice
That's where we come in. Linedata is a leading managed services provider for APAC's asset management sector. We offer People, Process and Technology in a highly customized approach, providing a best-of-breed, all-in-one middle and back-office service, or whichever parts of that service you require. The service is entirely flexible and molds to the needs of the client. 
It includes everything you need to run an effective and efficient middle and back office, from settlements and reconciliation, to fund accounting and cash management, price validation and trade processing. We can even manage your wider vendor network.
This is far from an exhaustive list, but in every case we integrate seamlessly with your people, processes and technology, allowing you to stay lean even as you grow. We give you full access to experienced specialists in their field, the best technology for automating repetitive tasks and a service based on complete transparency.
But you don't have to take our word for it. We're very proud to have won the Best Middle Office Service Provider award at the recent With Intelligence HFM Asian Services Awards 2023, the most prestigious award of its kind in the region.  
The award is recognition for our commitment to the co-sourcing model and our belief that committed partners who act as an extension to private market investment teams will be a key driver of the sector's success in APAC over the next decade.
If you'd like to know more about our co-sourcing model and what it can do for you, please get in touch.
About the author, Matthew Jarvis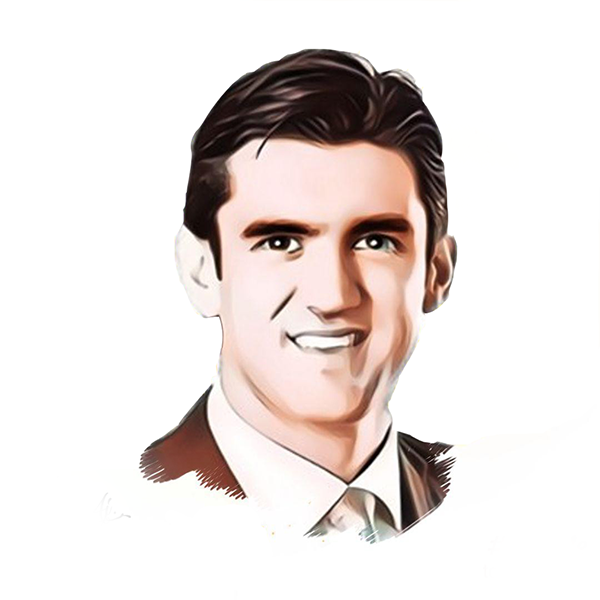 Matthew Jarvis manages the sales and marketing function for Linedata Global Services in Hong Kong. He has a solid understanding and extensive relationships throughout the hedge fund industry in Asia-Pacific, working with hedge funds, hedge fund investors, and other hedge fund service providers.