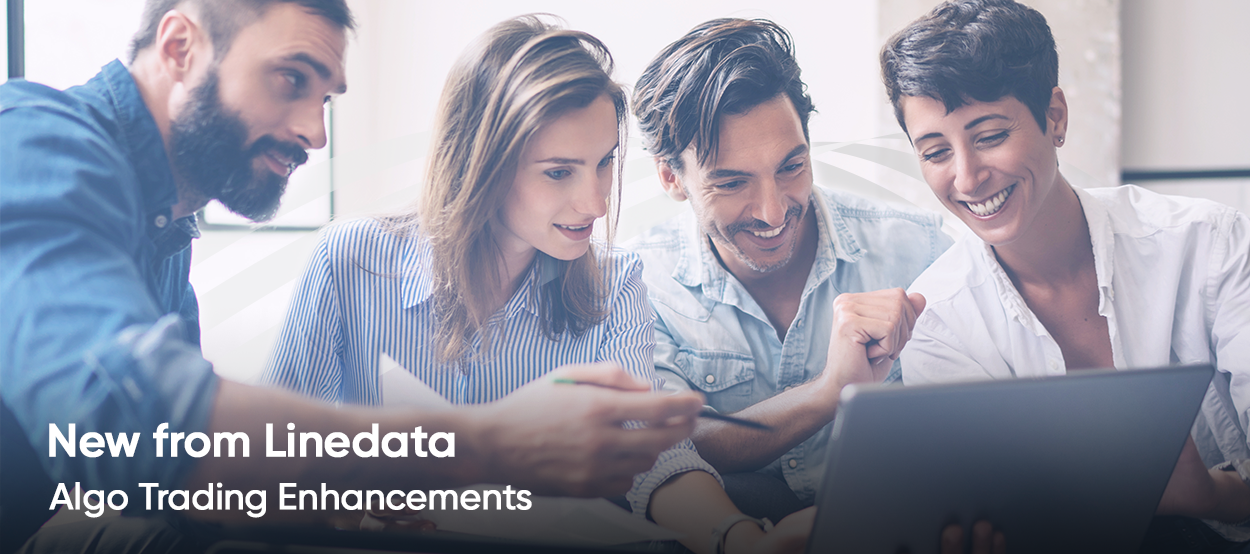 ACCESS NEW BROKER ALGORITHMS WITH JUST A FEW CLICKS
Introducing Linedata's New Algo Trading Solution
Linedata is working hard to improve your business life by implementing new technologies and trading workflow tools that simplify your day. 
We are excited to announce the availability of our new Algo Trading Solution for all Linedata Longview OMS Suite clients, providing you with a positive user experience, and better quality, consistency and time to market.

With our focus on delivering significant enhancements to Linedata Trading, the new Algo Trading Solution provides a cloud-based delivery mechanism that automates how traders gain quick access to the latest Broker Algo Suites. Traders have the ability to preview Algos from an intuitive, easy to use interactive Algo Catalog.
Contact us today to learn more
Download the User Guide  below.
Access new broker algorithms with just a few clicks