​​​​​​​

Linedata Labs allow us to bring together clients, start-ups and Universities to explore new technologies, opportunities and ways of working. Linedata labs facilitate the journey from idea to solution, reducing risk and improving outcomes for all parties.

​​​​​​​
Linedata Labs 

​​​​​​​
Innovating
Set aside for our clients and partners, Linedata Labs allow the incubation of innovative projects, that have real world outcomes with the help of our experts. We are not afraid to fail and foster an environment that allows ideas free rein whilst reducing risk for our clients.
Meeting
With their state-of-the-art connected equipment, Linedata Labs are intended to introduce clients, start-ups, incubators, researchers and universities to each other. Allowing the free exchange of problems and solutions so our clients and innovators are able to find each other.
Transforming
Mixing financial and technological expertise, Linedata Labs enable us to guide the digital transformation of our clients with defined projects which deliver concrete value.
Discover our Tech Blog
You will find in-depth articles on the latest innovations, tech initiatives,
and the Artificial Intelligence topics led by the Linedata Group
Linedata Labs in the world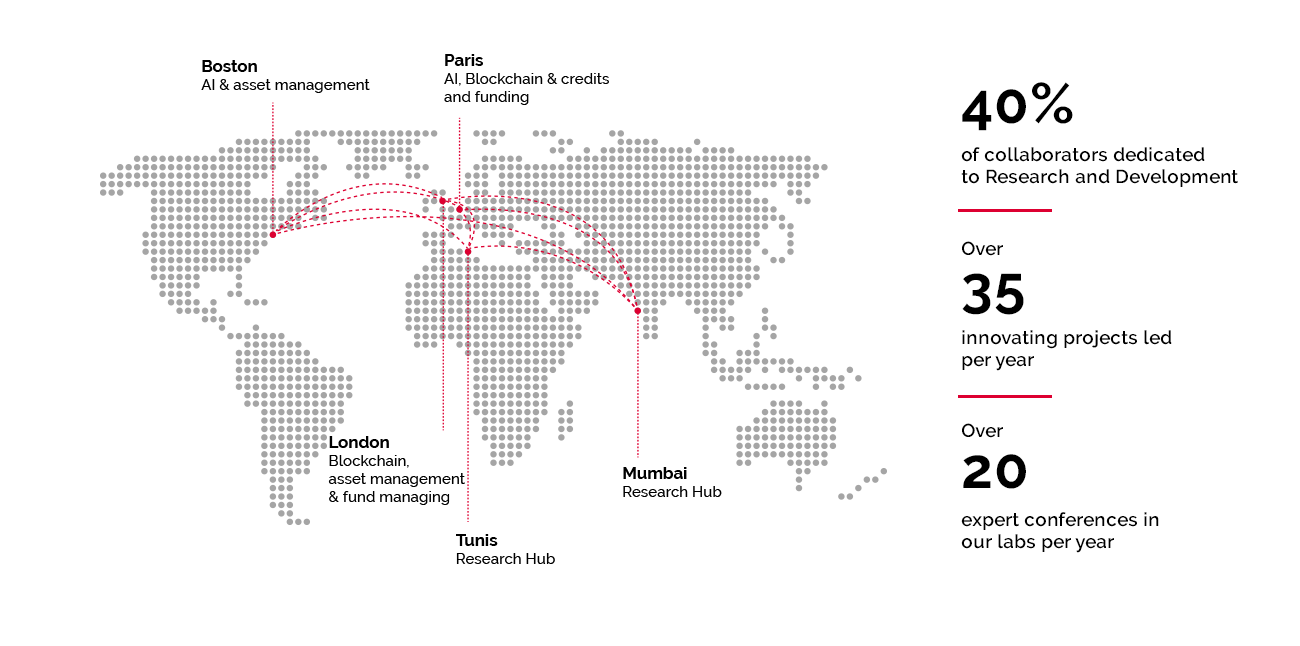 Case study
   Linedata Analytics Service
    Global top 50 bank leverages
    machine learning to reduce operational losses.​​​​​​​
The Linedata Labs partners
Our partners – start-ups, universities, students, public and private institutions – support and enrich our experiments and discoveries every day. They make Linedata Labs the seed which transforms financial services.