The managers of a $5B global hedge fund realized their inhouse risk solution could no longer sustain growth or address regulatory and investor reporting requirements. The fund's risk team struggled with bandwidth issues, knowledge gaps, missing data, and too little time to validate reports before the start of each business day. Upgrading their inhouse systems promised to be pricy, with major onboarding costs from multiple outside vendors.
That's where Linedata's offshore team of risk experts stepped in with a tailored solution including analytics, reporting, quality assurance, and data management. ​​​​​​​
Download this case study now to learn more.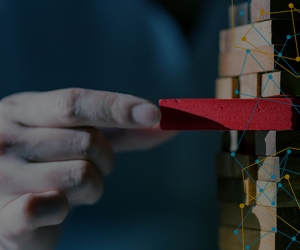 Delivering an enterprise risk and reporting solution
Linedata Risk and Research Services ends hedge fund's model management and reporting headaches
Your platform for adaptable growth
About Linedata Global Services 
At Linedata Global Services, we provide the financial services industry with the tools, processes and resources to scale their business while enhancing quality and competitive edge. Our finance and technology professionals complement or augment your resources, providing expert advice, business process co-sourcing, IT managed services, cybersecurity, analytics, and next-generation technology solutions that help you drive change, control costs, and manage risk. Choose the tailored solution that fits your needs.
Linedata
With 20 years' experience and 700+ clients in 50 countries, Linedata's 1300 employees in 20 offices provide global humanized technology solutions and services for the asset management and credit industries that help its clients to evolve and to operate at the highest levels..