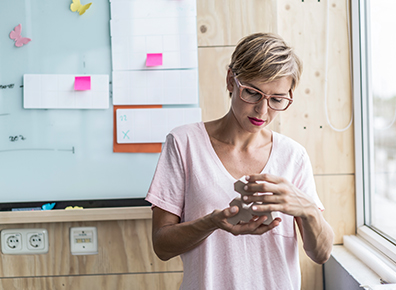 In today's highly regulated, interconnected and increasingly transparent financial environment, firms have access to more data than ever before, from reference data to sophisticated trading strategies to compliance. Yet it might not be the enough data, the correct data or in the format required. At Linedata, we offer global firms smart tools that deliver scalable, comprehensive solutions for data management across your unique workflows. Our tools integrate with Linedata solutions and third-party accounting and risk sources to aggregate, synthesize and issue your reference, positions, regulatory, and performance data.
Data interface development
At Linedata, we create, deploy, and proactively monitor a comprehensive library of interfaces for automated and secure data transfers to and from other third-party systems. We have hundreds of interfaces that are used by Linedata clients. We also have accounting interfaces to all major accounting systems, as well as many less common systems, and interfaces to dozens of Custodians. Interfaces are typically built on client by client basis for their particular operational and trading needs.
Database administration
Linedata's team of experienced database and server administrators provide real-time performance monitoring and maintenance and help ensure that production upgrades go smoothly. We will also perform technical analyses to help design customized disaster recovery, capacity, and hardware planning. In an implementation, we help clients maximize operating efficiency and get them up, running quickly and maintaining top performance.
Data management for deployed clients
We have created an operational support and data management service model available to clients that have deployed Linedata products within their own premises. The bundled service offers operational readiness, database administration; data interface management and FIX Connectivity Management. Linedata Remote Management can help you reduce IT costs while maintaining full control over your Linedata environment. Available services include:
Application service monitoring
System checks
Database maintenance
System tuning and upkeep
Data load creation
Data load monitoring
Data load maintenance
FIX connectivity management