We offer customized solutions for your firm's infrastructure that deliver complete control and best-in-class security, giving you the freedom to innovate and achieve agile growth. Our private cloud is an end-to-end private cloud + support solution that is solely dedicated to your firm. With over twenty years of domain expertise, we design, build and support environments of all sizes.
When it comes to managing your network, we use software-defined networking, giving you more control and security of your cloud infrastructure. In addition to our private cloud, we offer a new cloud hosting solution that utilizes market-leading platforms from Microsoft and Amazon. By integrating and supporting your cloud infrastructure onto these platforms, we create cost-effective scalability and reliability for your firm.
Cloud Hosting:
Private Cloud: The secure hosting of your critical business applications in our private cloud.
Cloud Backup: Cloud-based backups provide secure backup of your data.
Disaster Recovery: Our private cloud is hosted in geographically diverse data centers with real-time replication that protects critical data and services.
Application Hosting: The hosting of third party and custom applications allows your data and application software to be readily available and accessible.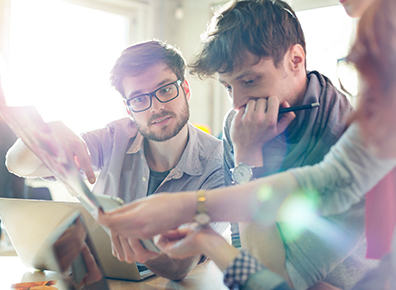 Enterprise Support:
End User Support: Support is available 24x7 to assist you with technical issues. Our experts are trained to diagnose issues accurately and quickly and respond to questions regarding network systems.
Desktop Management: Hardware and software components of all computing devices within your organization are overseen and controlled to ensure compliance and security needs are met.
Server Management: Servers are monitored and maintained to guarantee the optimal operation of all hardware and software.
Network Management: Voice and data networks are configured and managed to ensure security.
Telephony: Voice services are maintained and upgraded on an ongoing basis to streamline phone system management.
Monitoring: Performance metrics are audited to detect potential obstacles, boost capacity and regulate resources.
Mobility: Workloads are seamlessly moved between on-premises and cloud environments to increase productivity from remote locations.
Email Archiving: Electronic communications, including email and instant messaging, are archived to meet compliance requirements.
Cybersecurity: We offer a complete Cybersecurity Service Portfolio with a comprehensive set of policies, technologies and controls used to protect your business's information and application data from breaches and business disruptions while helping you achieve compliance by closing any gaps in the cloud environment. The service is designed to protect against zero-day malware, targeted and other network-based attacks and includes anti-malware with web reputation, network firewall, intrusion prevention, integrity monitoring, vulnerability assessment and log inspection.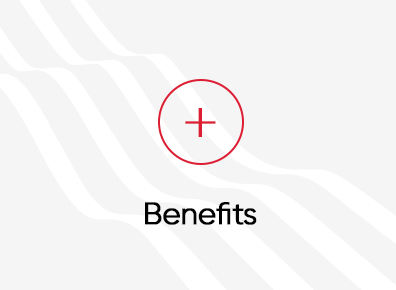 Technology: Our private cloud is built for scalability, reliability and security, leveraging best-of-breed technology from Cisco, NetApp and VMware. Designed in a secure, single tenant architecture, our private cloud provides asset managers with dedicated virtual networks, firewalls and servers. Our private cloud is hosted in SOC 1 and SOC 2 certified, geographically diverse data centers located in financial service centers. Critical data is replicated between data centers for disaster recovery. Our cloud backups provide secure offsite backups for your data.
Around-The-Clock Support: When you outsource your cloud infrastructure needs to us, you receive the advantage of time. We provide onsite or remote 24 X 7 support, monitoring and reporting, delivering bottom line efficiency for your firm.
Cost-Effectiveness: By replacing your expensive in-house IT infrastructure with our cloud solutions, you reduce your firm's IT and support expenses.

Over the many years I have worked with them, Linedata Gravitas has been a dependable team and a valuable resource for our firm.
Bill Christian, Chief Operating Officer, GoldenTree Asset Management LP
Linedata Gravitas' ability to respond to each phase of our growth cycle with the right strategy, technology and people has made them a trusted, highly valued partner.
Chief Operating Officer
Global Macro Hedge Fund, $4.2B AUM
Thanks to the on-demand resources, flexibility, scalability and security of The Linedata Gravitas Private Cloud, we are free to focus on innovation and growth.
Chief Operating Officer
Investment Management Company, $147M AUM
For more information, please contact:
Business Development Inquiries
@
DL_GRTSSales@na.linedata.com
Technical Support Services
@
graitsupport@na.linedata.com