Solving pre-trade and post-trade compliance challenges with Linedata's portfolio compliance solution
Three clients, three different sets of compliance challenges. All of them solved with Linedata Compliance, the global, award-winning, enterprise-wide monitoring and breach management solution that provides advanced pre-trade and post-trade compliance.
This case study outlines how Linedata Compliance enables:
MUFG Luxembourg Management Company SA to automatically monitor its fund portfolio and proactively manage breach resolutions

A global fund administrator to track compliance for nearly 2,000 funds, automatically performing tens of thousands of complex calculations each day

A fast-growing management company (ManCo) to control compliance cost while keeping its fund administration in-house Download the case study to learn more.
Download this case study now to learn more.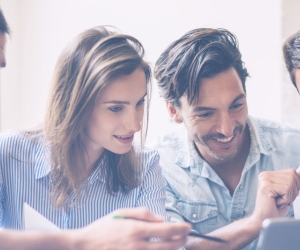 Linedata Compliance Solution
3 investment firms achieve pre-trade and post-trade compliance with Linedata's award-winning portfolio monitoring solution.
"With Linedata Compliance, we have confidence in the controls we apply to our clients' regulatory and statutory constraints. All of our funds are automatically monitored with a full audit trail. Passive breaches are managed using structured workflows reflecting each client's unique processes, ensuring they are able to satisfy their mandates. This way, using daily post-trade compliance, we are proactive in managing our breaches upfront as well as against breaches that would have a material impact."
Jean-François Fortemps
Managing Director, MUFG Lux Management Company S.A.
Your platform for adaptable growth