By Ron Meyer, Senior Business Advisor for Capitalstream, Linedata
Whether you refer to them as shadow or sunlight banks, alternative sources for credit funding have existed for decades in the financial services industry. Until the financial crisis, these non-traditional sources for lending experienced a steady increase in growth and revenues. During the financial crisis, like many traditional banks, these lenders recoiled their activity but have recently experienced exponential growth particularly in the consumer, residential mortgage, leveraged lending and small business arenas.
Other studies, such as the one conducted by Grant Thornton in 2014, indicate that as many as 61% of consumers say they are already using non-traditional lending services with an added 8% to 10% to transition over the next 5 years. But this growth phenomenon is not limited to the consumer and their credit needs.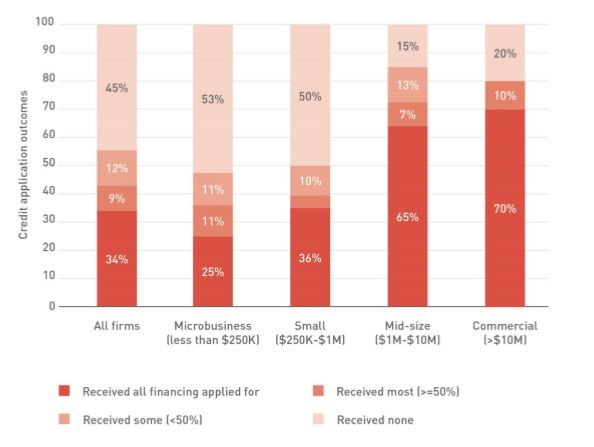 From the foregoing, it is obvious traditional banks are more cautious post-crisis in their lending activities, but what other industry factors are driving a shift from traditional lenders? One of the main drivers is a traditional lending shift away from low margin businesses. Historically low interest rates have contributed to margin compression and increased regulatory oversight has made compliance expensive for the origination and servicing of loans. This has also contributed to a shift in traditional bank models making it less than desirable to operate in markets where it's hard to justify the costs for sales, compliance and marketing. In short, traditional banks appear willing to forego lending activities where returns are small and market presence cannot be justified.
On the other hand you have the non-traditional sources of funding which are comprised of financial technology firms, insurance companies and more recently, traditional credit users, such as private equity firms and asset managers.  Some are growing so quickly they are now considering an initial public offering or have already done so.  While these nontraditional sources of funding currently represent a small portion of the greater $13T loan industry which they target, Goldman, Sachs and Co. estimates that in excess of almost $11B in profit is at risk of exiting the traditional banking industry as shown below:
Many point to eased regulatory oversight for non-traditional lenders creating this opportunity.  They contend DoddFrank, Basel and the Consumer Protection Act subject traditional banks to a higher level of regulation which nontraditional banks are able to circumvent due to their operating models and size. However, regulation of non-traditional lenders has become an increasingly important topic as they continue to grow in size and evolve their operating models. The United States Federal Reserve System has already commented that it has concerns about what they call the "shadow banking system" and its risk potential. In preparation, non-traditional lenders are actively recruiting former regulatory officials in an advisory capacity to combat anticipated regulation (Social Finance – Arthur Levitt, Chairman of the SEC 1993-2011). Linedata sees increased regulation as inevitable as these organizations continue to grow in size. In fact, as of April 2015, four non-traditional lenders have been deemed systemically important under Dodd-Frank.
But the largest driver behind this shift is the fact that banks have done little, if anything, to combat it.  Traditionally, banks have not been early adopters of technology.  A core competency of non-traditional bank lenders fosters making it easier for clients and cheaper for them to operate.  It is this contention of being stuck in a legacy mindset that makes them appear unresponsive and reluctant to change. However, they are quick to point out what they consider to be fundamental flaws in the "shadow banking system" and of the non-traditional lenders often referring to them as "alternative lenders" and in doing so, imply they are not primary resources for capital.
Opponents of the "shadow banking system" have argued that non-traditional lenders are less regulated and the business which they engage in is riskier from a client perspective. To some extent this challenge has merit. Regulation has not yet been fully enacted for non-traditional lenders, and as a result of their operating models, they are less capitalized with repurchase risk even if they do not hold loans on their balance sheet. This likely means that non-traditional lenders do not have "deep pockets" to absorb losses in the event of an economic downturn. While no statistical data is available, some non-traditional lenders did fail during the financial crisis and there exists no method to properly test them today in a similar manner which traditional lenders are subject to. Traditional lenders argue that non-traditional lenders were partially responsible for the 2008 financial crisis by engaging in risky lending to unqualified borrowers. If you subscribe to the risk vs. reward model, you could draw a correlation that non-traditional lending activity almost always contains elevated interest rates and fee structures supporting the fact these loans have more credit risk than those of traditional lenders. But it's not just a matter of regulation and risk. Traditional lenders have some advantages which they could exploit to their benefit. For starters, traditional lenders have a human relationship with their borrowers. As such, they know their clients from more than just a lending perspective. Further, because they often operate from brick and mortar locations, they are aware of market conditions in these areas and provide a full-service capability for all of their clients' financial needs. Products they offer are more extensive and can be tailored to some extent. As such, traditional lenders fill a larger marketspace need that non-traditional lenders have yet to fully tap.
Proponents of the "shadow banking system" claim they fill a void in credit markets which are not being covered by  traditional lenders. They purport traditional lenders are exiting lines of business due to increased regulation, costs and competition, and in cases where they do offer lending products, compliance and brick and mortar overhead associated with full-service banking is being passed on to clients in the form of elevated rates and fees. Traditional lenders also have an elevated credit risk to legacy assets even after they no longer originate them unlike most non-traditional lenders who do not hold loans on their balance sheets. And for those who do, they are able to do it cheaper as a percentage of the unpaid balance than traditional lenders.
In addition, non-traditional lenders claim some credit risk associated with emerging or known concentrations is remediated by spreading it among a larger part of the financial system. Thus reducing the concentration risk within the banking sector, even from a geographical perspective since most non-traditional lenders utilize the Internet as their main channel for business and are not limited to brick and mortar markets.
In reality, non-traditional lenders have created a marketplace solution without the use of any insured deposits and in doing so, have also avoided costly compliance contributing to overhead. The contention is that non-traditional lenders are offering competitive pricing to transactions which banks are hesitant or unwilling to fund.  To support this notion, non-traditional lenders cite a recent Federal Reserve Bank study on small business declines which revealed 45% of owners said they believed traditional lenders did not want to lend to their type of business.
This perception of traditional lenders fuels additional public shortcomings such as difficult to deal with, unwilling to adjust to a changing marketplace or commoditizers of relationships, all which have led to a lack of trust and supported the non-traditional lenders opportunity to be specialists in a particular lending line of business or product.  But if you ask any non-traditional lender what's the largest competitive advantage they have over traditional lenders, it's focused on the delivery of an exceptional user experience which is not limited to ease or speed enabled by technology we previously eluded to which traditional lenders have been hesitant or unwilling to adopt.
Although newer distribution channels are being explored, when you analyze most non-traditional lending models it is abundantly clear that aside from referrals, new business is largely procured online. The internet portal is a strong channel and offers convenience and ease-of-use most traditional lenders have not yet fully embraced.  As an example, half of Funding Circle's small business applications arrive after conventional business hours.
Once submitted, non-traditional lending technology solutions automate large portions of the underwriting, pricing and processes to originate the loan while limiting human intervention.  Algorithms and data are key to automate initial underwriting.  Non-traditional lenders have found ways to inject social media into these models such as Yelp ratings, Facebook "likes" or even usage of logistics firms to assess how well small businesses are performing.  This is then combined with hundreds of additional data points collected during the application process which can be augmented and readily incorporated into pricing and risk calculations.
In a recent interview conducted by Linedata, Peyton Sherwood, CTO and co-founder of Bond Street revealed that his firm knows more about a loan prospect shortly after application submission than traditional lenders can  accumulate in 2 or more weeks. This accumulated knowledge significantly speeds the credit decisioning process.
However, complete auto-decisioning is not the end goal. It is used primarily to approve low risk creditworthy applicants or hard decline those which do not meet product and program criteria.  The end goal is to accumulate as much data about an applicant as possible to evaluate an applicant's creditworthiness while promoting advancements in next generation algorithms to be used in future machine learning underwriting solutions.  These data points are also utilized to create a level of transparency to the investment community necessary to match providers of funding with users of funding. In short, this technology allows investors timely disclosure as well as accurate and abundant data.
The Importance of Big Data
Big data is an important consideration in the non-traditional lending model while traditional lenders have had considerable difficulty embracing and using this data.  In cases where nontraditional lenders fund transactions themselves, technology is the differentiator as to why they can generate what are typically low margin lending businesses profitably which traditional lenders have exited.
Linedata asked one non-traditional lender the question "If you had one million dollars to invest in technology and no limitation on where it would be put to use, what would you do"? The reply, "continued investment in making the user experience as convenient and accessible as possible".
This supports the notion that non-traditional lenders are willing to invest and re-invest for continuous improvement whereas banks, as reported in American Banker, have poor technology cultures due in part to legacy systems and their inability to integrate with newer technologies.
Non-Bank Lenders are here to stay
Recently, articles regarding non-traditional lending have dominated the press whether they be about new entrants or invasion of traditional lending markets.
Lindedata predicts that non-traditional lenders will continue to create headwinds for traditional lenders in a variety of  respects.
At this time, they have some unique advantages such as being unburdened by traditional banking regulation, not having to consider legacy IT systems in their technology stack, no branch networks which create increased overhead or; a need to protect existing businesses in a fiercely competitive market. The innovative services non-traditional lenders offer are luring customers away from traditional lenders.
Combined with exceptional responsiveness, non-traditional  lenders are impacting the behavior of customers and setting new and higher expectations for traditional lenders.  This comes at a time when 70% of traditional banking customers consider their banking relationship as transactional, which is not an ideal model for banks and something they have attempted to remediate for years via cross-selling campaigns.
Traditional lenders can and will eventually adapt the aforementioned technology. To lure customers back, traditional lenders will have to emphasize what is unique to them; personalized service and a reputation and history of security while lobbying for an increase in non-traditional lending regulation.
For more information, please contact:
Tel:
+33 (0)1 73 43 74 01