Accelerate the design-to -development-to-market process using the Linedata Design System.
Imagine yourself in a completely new city. Instinctively you know the signs, and the layout of the roadways are clear to navigate. When even other drivers' behaviors are anticipated, it's easy to think we would all be able to drive in that city even though we had never been there before.
At Linedata, we believe the same approach applies to the software solutions we build which have the Linedata Design System at their core.
Design systems create a common theme among user interfaces and thus create efficiency in product development. With a consistent language, it becomes easier to scale and reuse designs that are aesthetically pleasing and makes it simpler for you to use technology.
The Linedata Design System accelerates the design to development to market process for Linedata's software and technology by reusing components, reducing internal and external training needs, and creating solutions that are more intuitive to use.
The backbone of the System is a technology called Liquify. The Liquify framework is a collection of components that target specific user interactions within Linedata's solutions. Building these reusable elements, which work seamlessly together, creates an end-to-end solution for scaling good design. It makes it easier to transition from concept through launch with significant value impact at every intermediary stage.
We don't consider the Linedata Design System a project. Rather it is an ongoing process that feeds on quick iterations. It is integral to how we create products and is fundamental to our overall asset management platform strategy: to provide scalable, modular products and solutions that are easy to implement and a pleasure to use.
Faster time to market
By breaking design elements into homogenized components, design systems make the whole process more efficient. Planning, designing, testing, and coding are all streamlined.
Improved UX and clients satisfaction
The Design System makes it easy to keep track of what our users like and dislike, retaining the former and disregarding the latter. This ensures all our products use only the UX elements our clients prefer.
Linedata Design System in action within our solutions:
Linedata Accumen is an intelligent way to organize, monitor, and manage portfolios based on criteria you care about.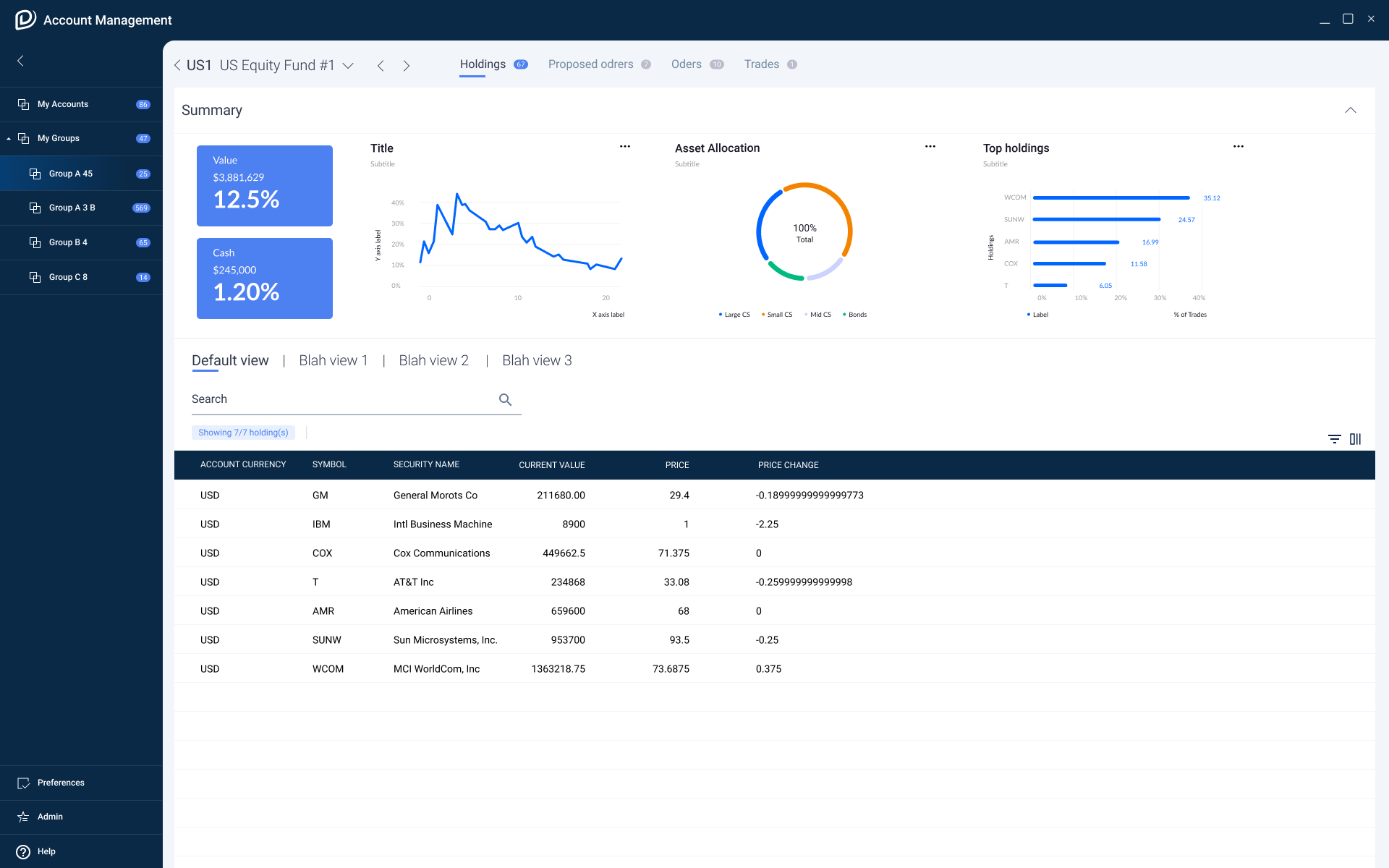 Linedata Trading lets users experience an intuitive, sleek interface.
Better internal communication
A standardized design process minimizes the amount of miscommunication. by enabling everyone involved to see and engage with the design system both as a whole and for each detailed component part.
Fewer version control issues
Updating the same bug on different products can get annoying, not to mention time consuming. With design systems, we update once, and it populates all occurrences.
Consistency across all products
Ultimately, integrating a strong and viable design system adds significant business value as products go-to-market more efficiently and users benefit from a positive and efficient solution adoption experience.
Our clients now expect that certain level of Linedata Design System excellence across all of the products, apps, and sites we launch. Using identical components enables us to deliver consistent quality and familiar usability across each product.
What is your product design experience? How would you employ better product design across your company's offerings?
We'd be happy to speak with you about Liquify and the Linedata Design System, integrating a design system that delivers meaningful business benefits and a positive daily user experience to our clients.
About the author, Manish Sahni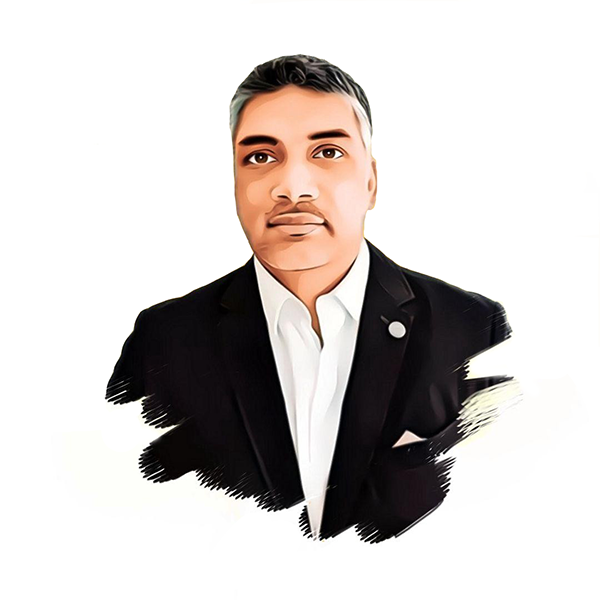 Manish Sahni heads Product Design at Linedata, focused on delivering great user experiences for clients across Linedata's Asset Management Platform. Drawing on 25 years of industry experience with state-of-the-art technology design systems and consumer led development, his goal is to raise the bar on every interaction customers have with Linedata products and solutions.